I had some spare time today to finish off what i started two weeks ago.
It started off with a plate of 6061 T6, hack saw, bunch of black/red paper and epoxy resin.
This particular frame was quite time consuming and drove me nuts to the point where i nearly threw it on the ground in rage. However, i managed not too
The handles are my own version of "micarta" which basically consists of laminating paper with epoxy to form the general slab of handle material. In which this case the handles are made from layers of red and black copy paper - It's time consuming and messy, however the think the end results are worth the effort. The main frame is made from 9.5mm thick 6061 T6 aluminium.
Some specifications:
Length - 155mm
Width - 97mm
Shooting gap - 50mm
Shooting style - 'gangster' 'sideways'
Main frame - 9.5mm 6061 T6
Scales - Homemade 'micarta' (black and red layers)
Pins - 6mm aluminium rods.
Stamp - DKC 03 ( i accidently stamped the "3" the other way around.
)
I think that is about it ....
Quick Pics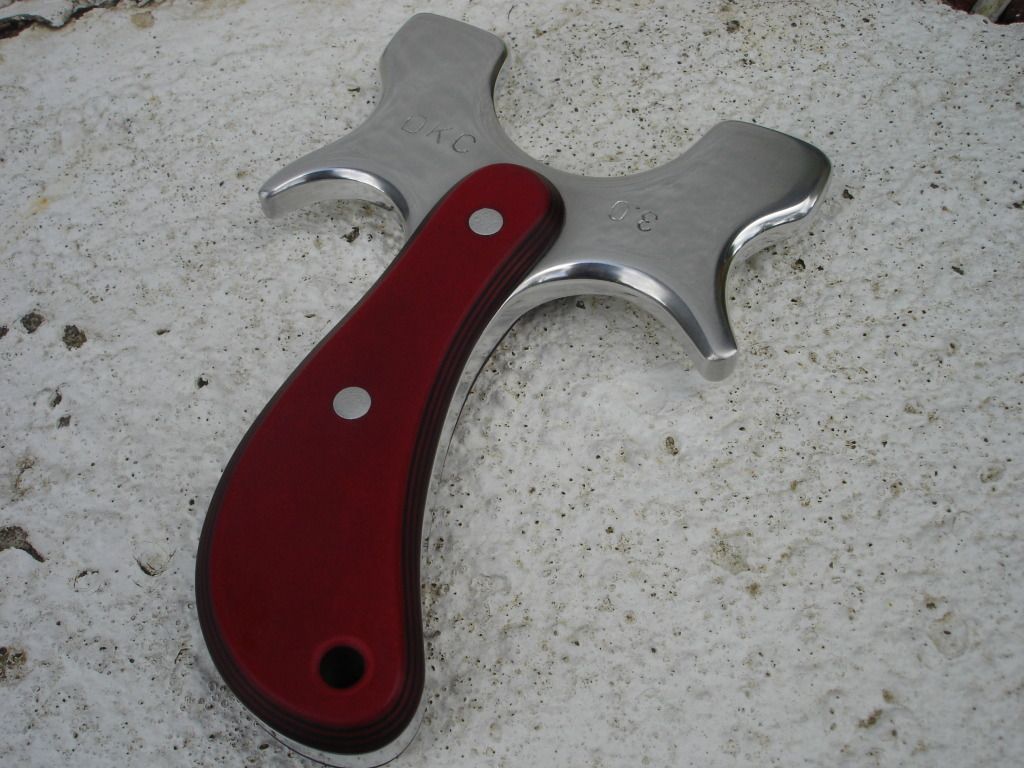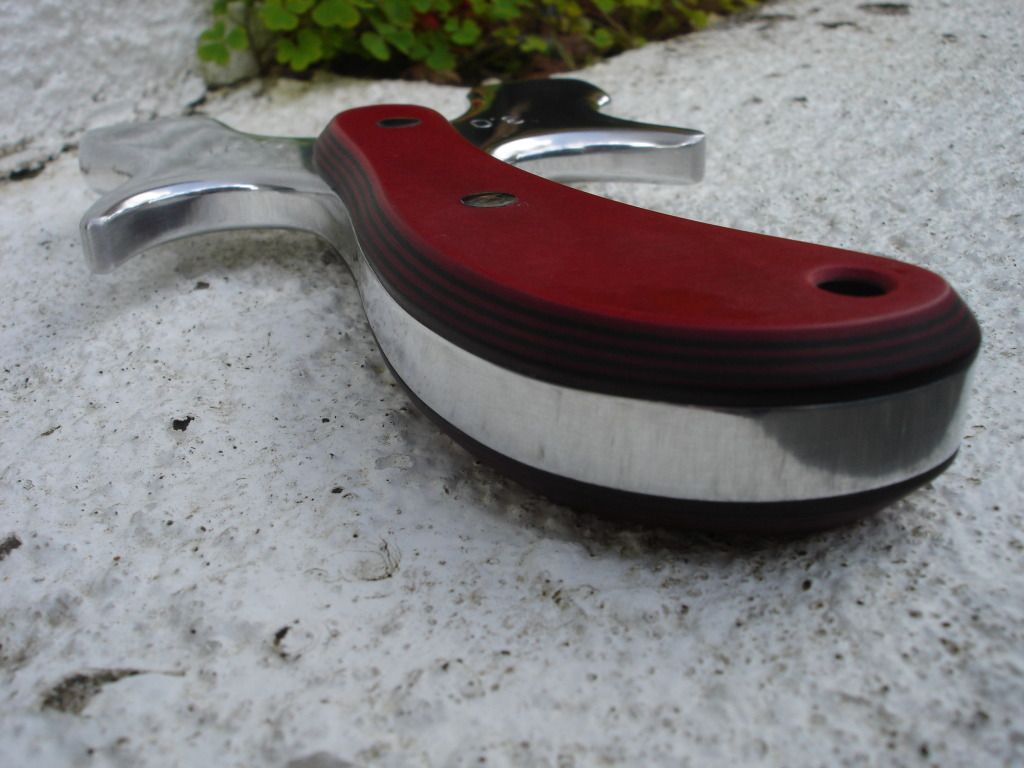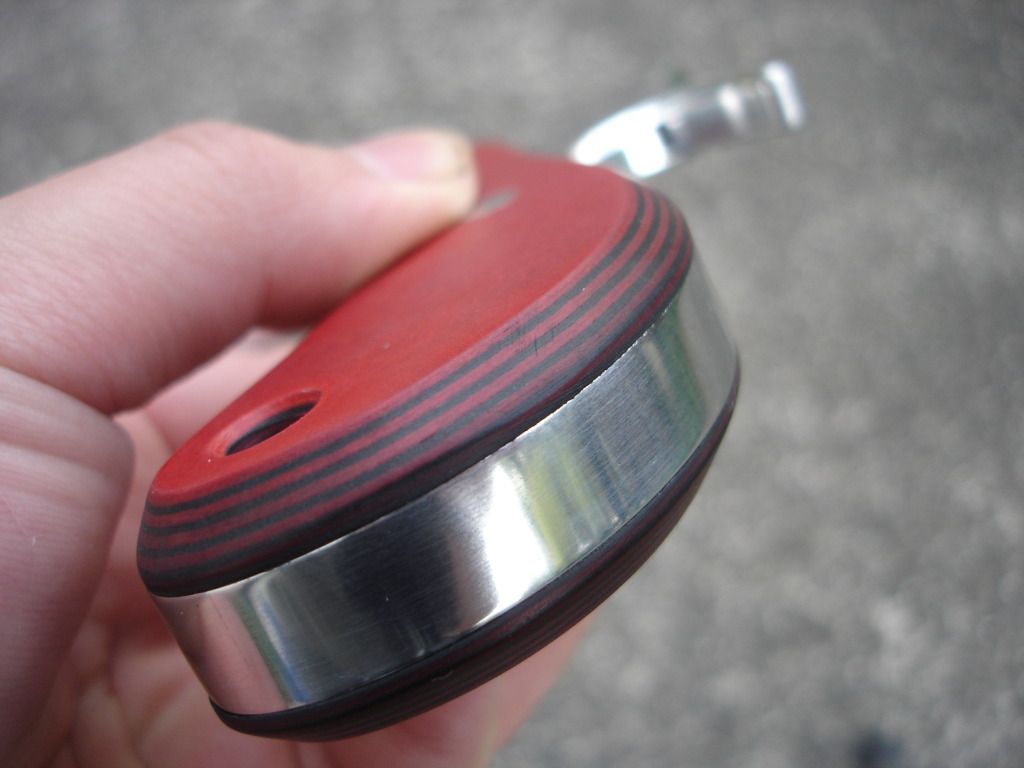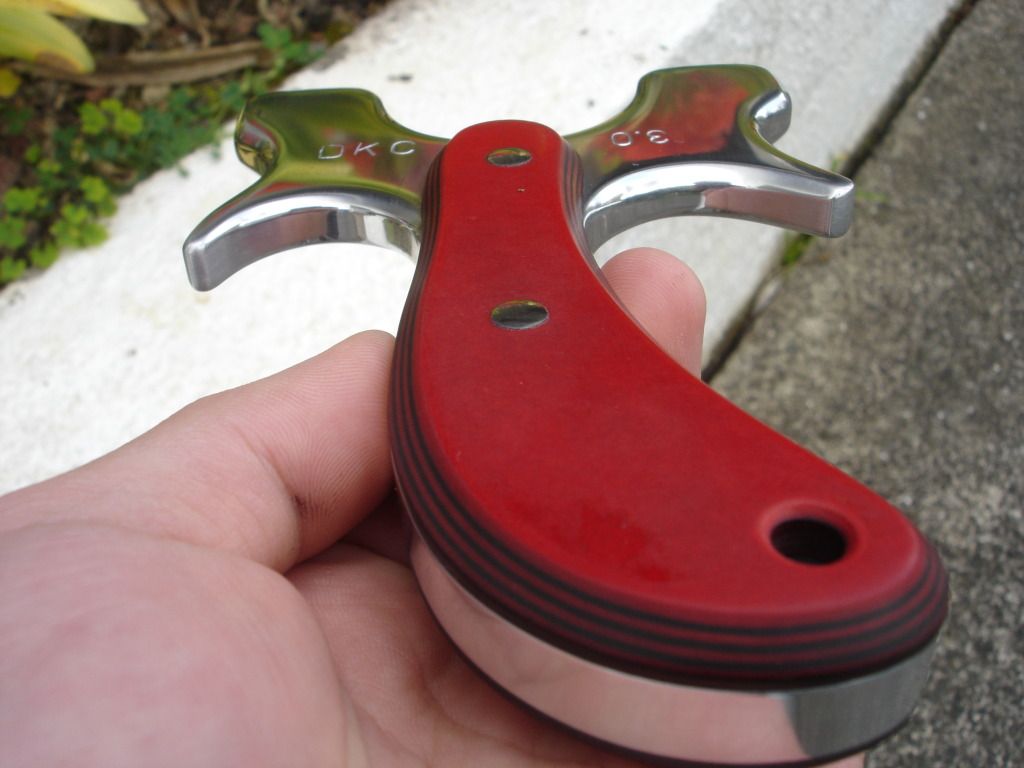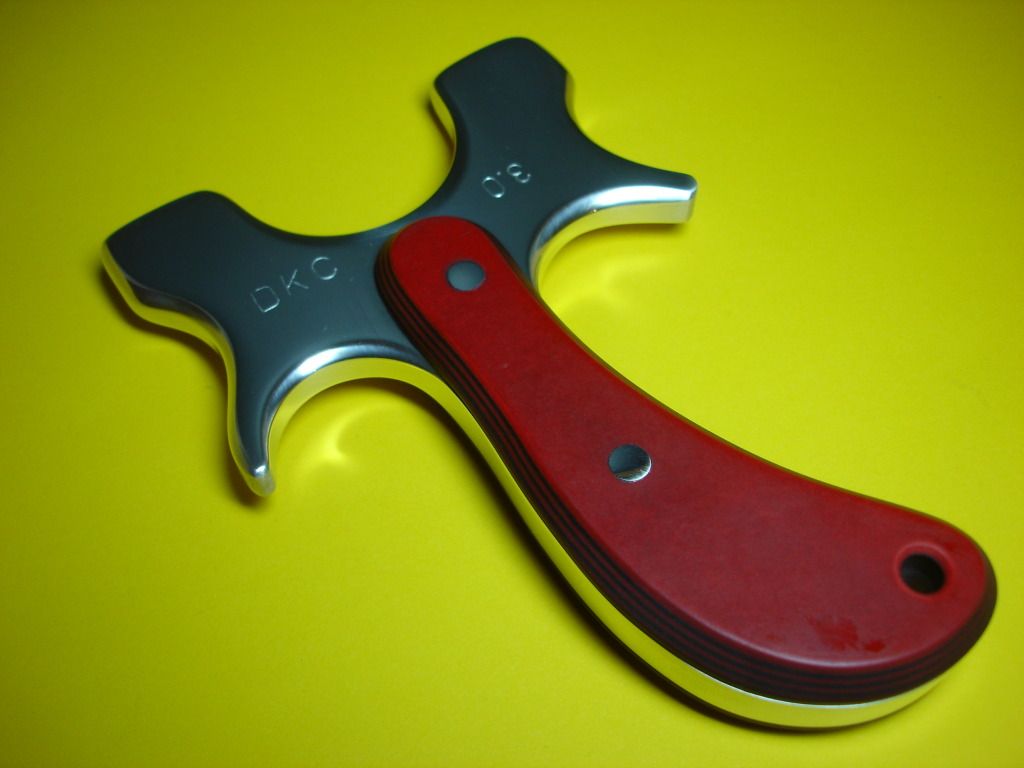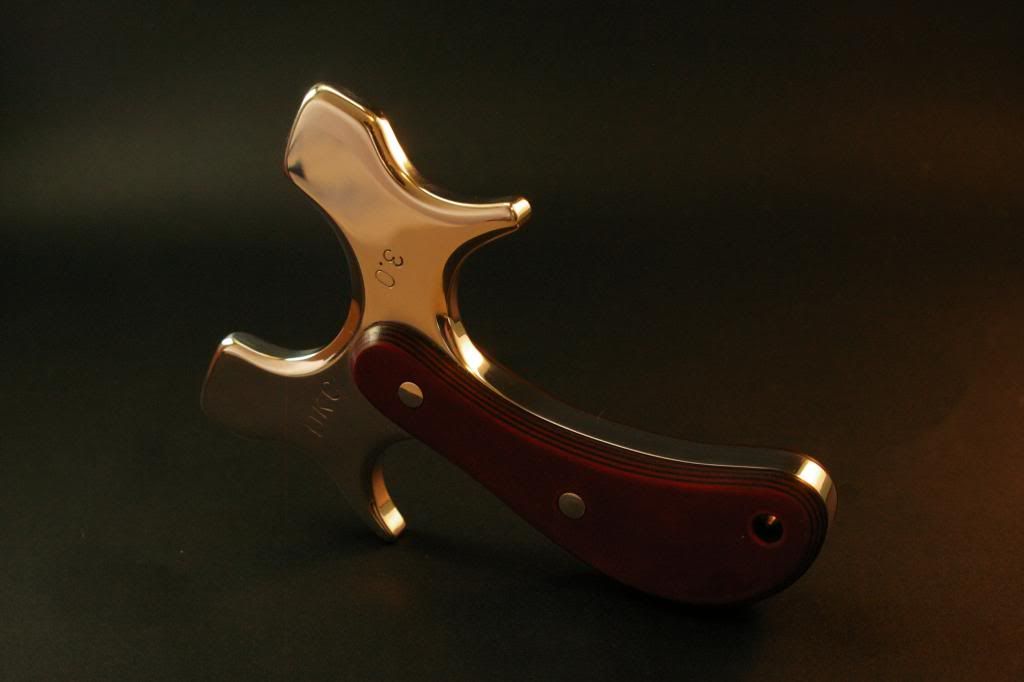 Thanks,