Made my first "ergonomic" frame this week, using the base of
Geko's design
.
I resized the frame so it could fit my hand, and now it's a fully functional slingshot frame.
It's thin, and light. Yet one of my favourite/most accurate frames i own so far.
The core of the frame is made from 6061 T6 alloy - thickness 3mm
The scales are made from homemade micarta blue and orange layers - thickness 5mm.
Standard 10mm O.D aluminium solid rivets.
The core was sanded to 220grit, and the scales were buffed with oil.
After shaping and sanding, the frame is only 11.37mm thick, very light and quite slim in my opinion.
The shooting gap is only around 45mm, i would prefer over 50mm but it shoots quite well for me.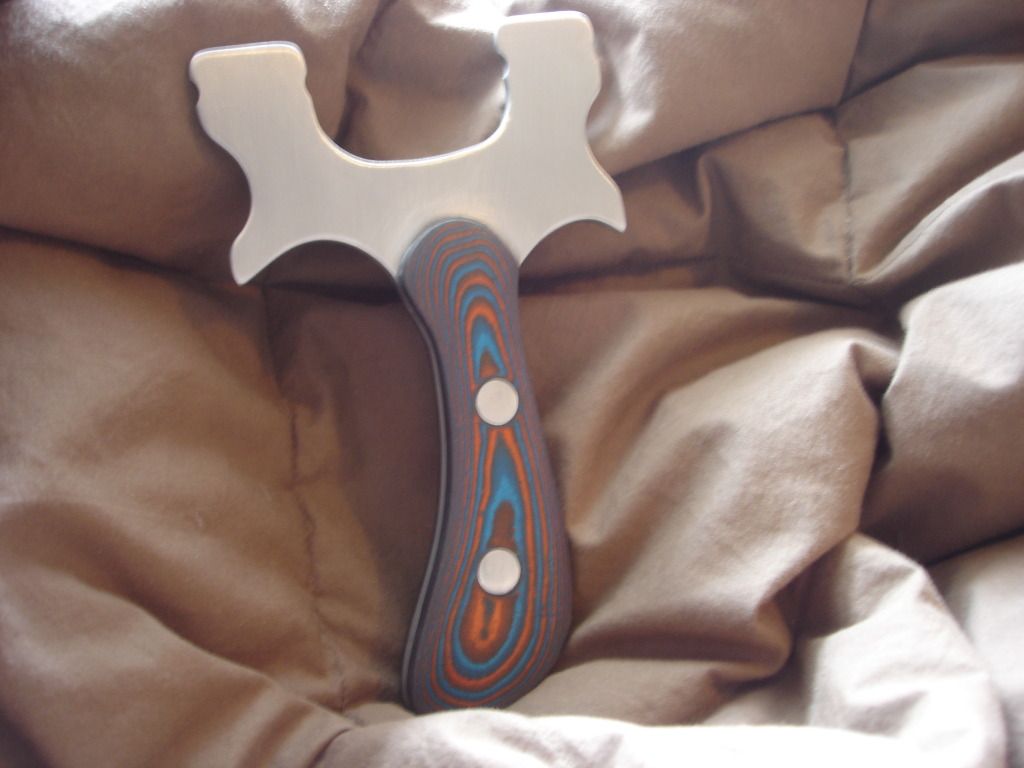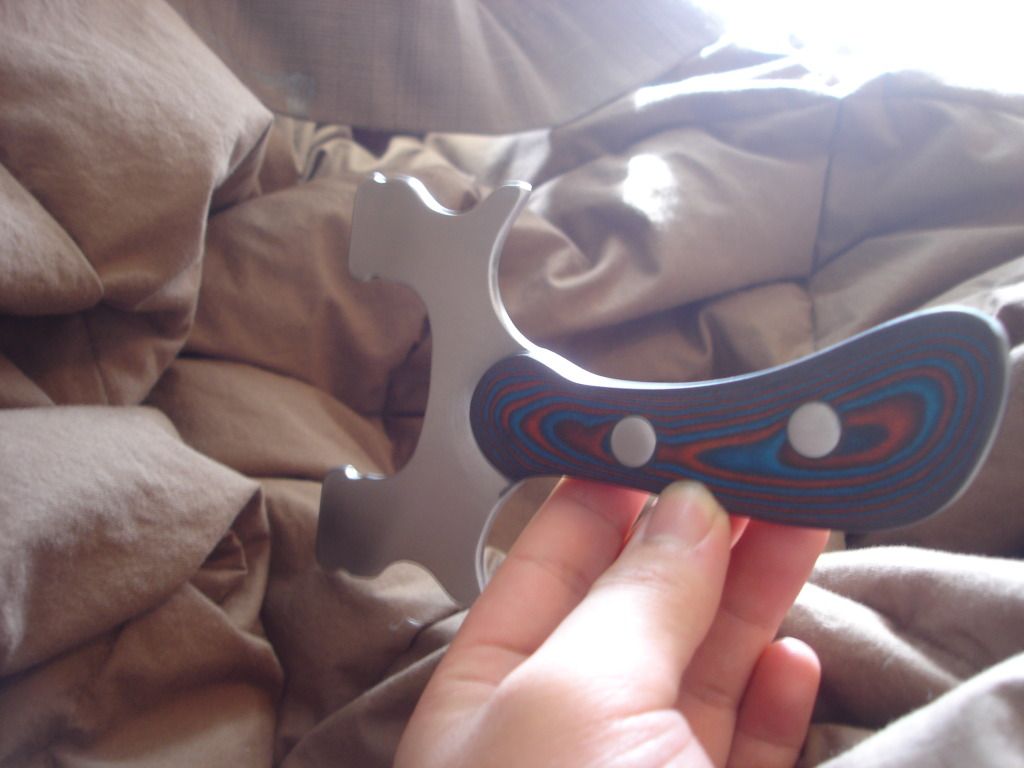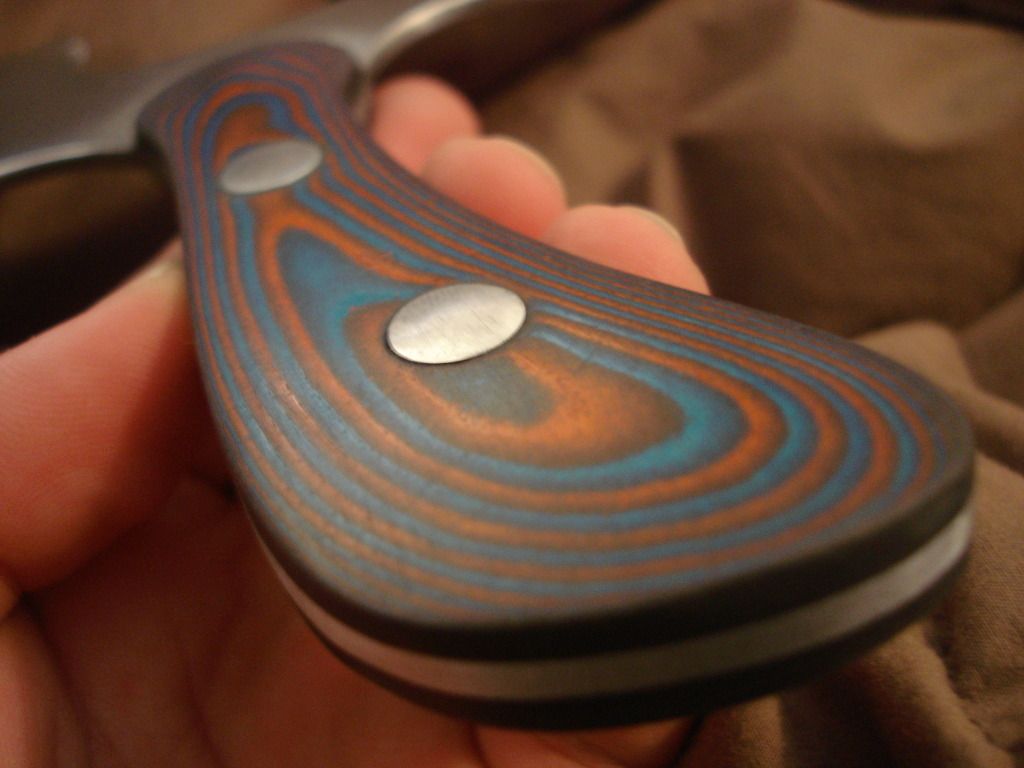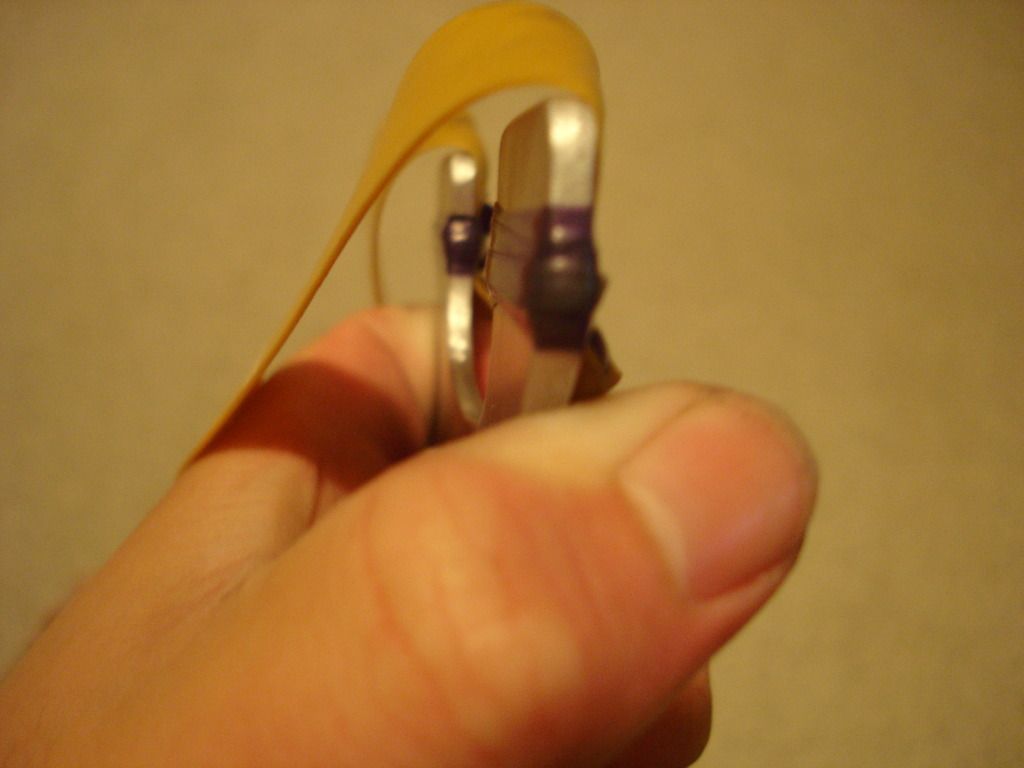 NOTE:
I do not own this design, i do not take any credit for it. If you would like this design visit GekoGR on youtube.
Thanks.