Well ... Christmas is right around the corner, and i thought i might as well make a Christmas color theme slingshot?
I know, i know .. i'm missing white, but grey is close enough!
and yes .. i used wood
Main frame: 6061 T6 (tempered) 9mm
Scales/Palmswells/Handles: African Hardwood, Padauk w/green G10 spacers.
Pins: 6mm aluminium rod
Shooting gap: 35mm
Width: 85mm
Total length: 150mm
Finish: 600grit w/ 320grit abrasive blast.
On a side note .. Padauk is amazing stuff to work with! it machines, sands and smells awesome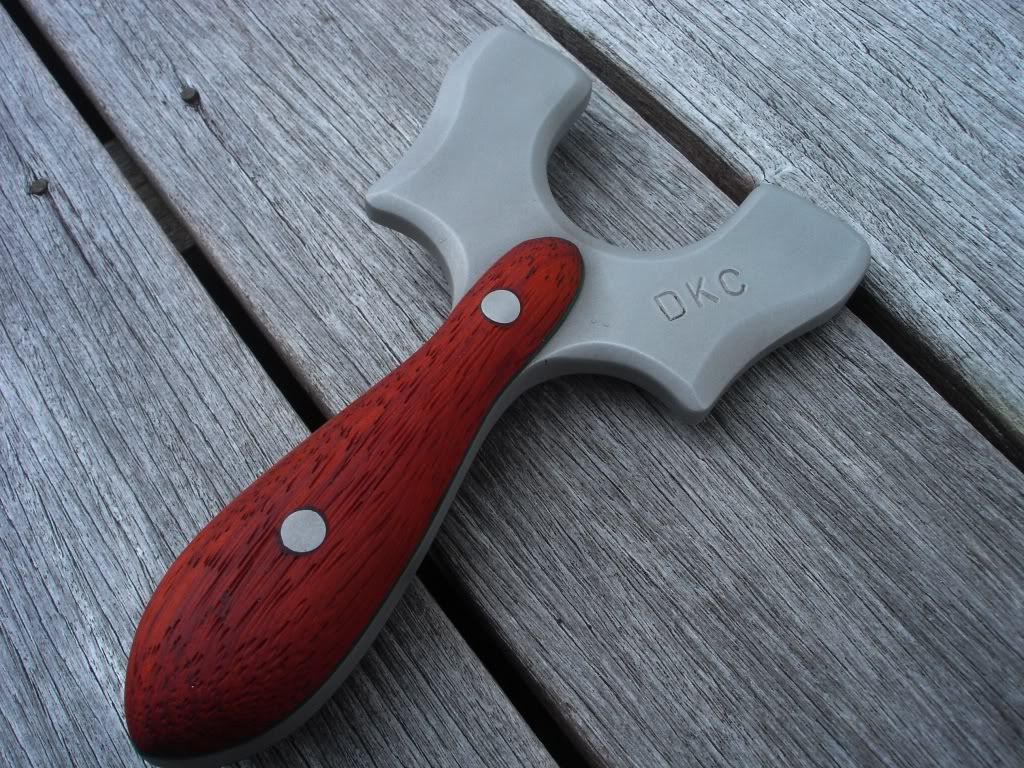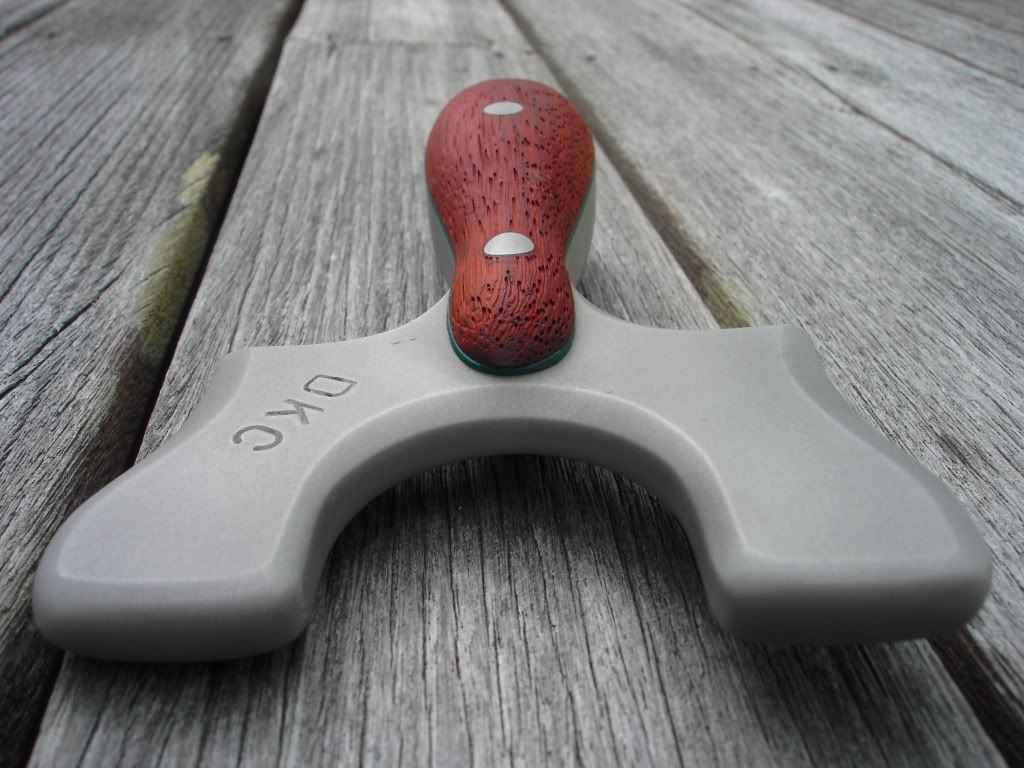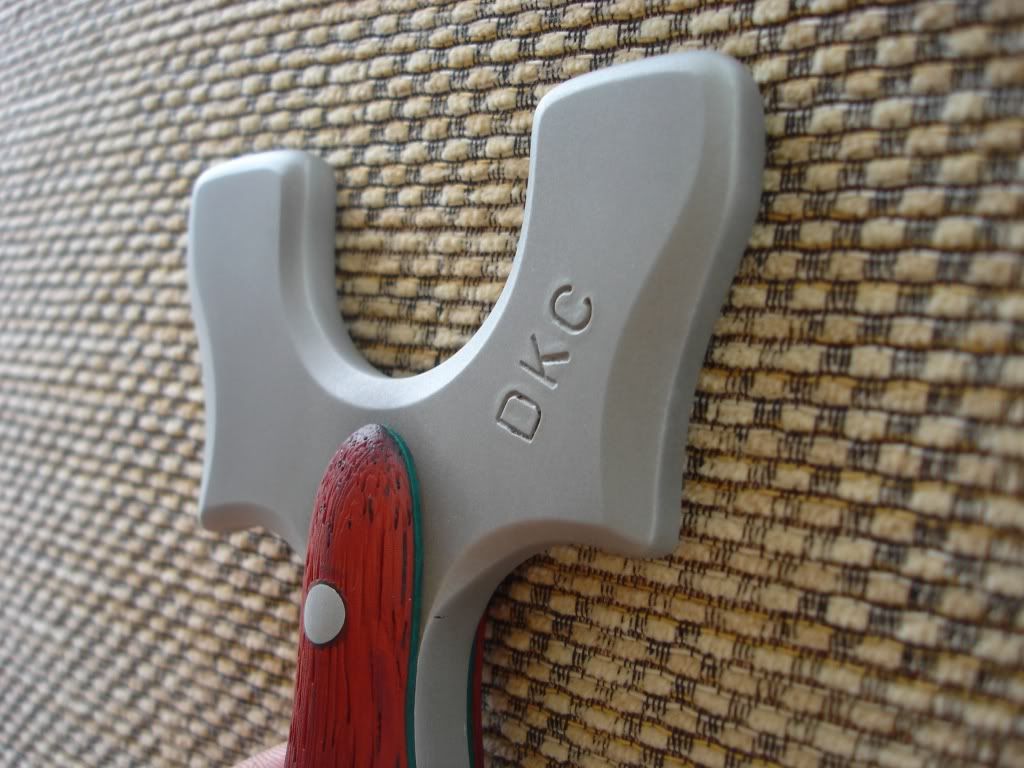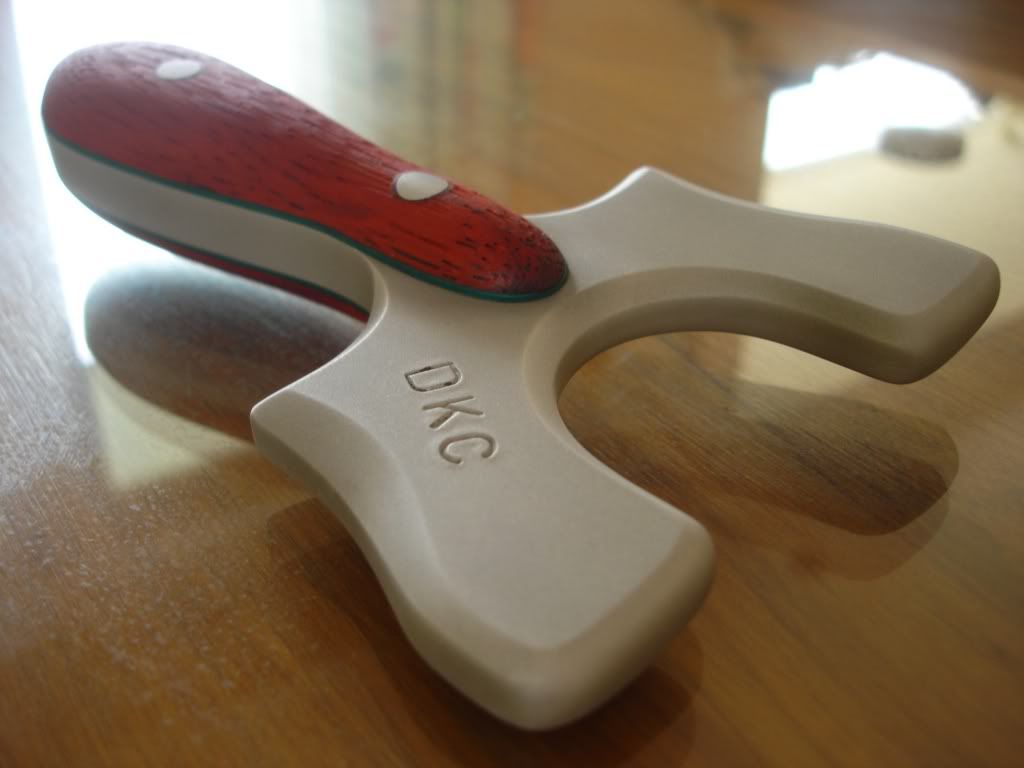 Now i've got to put up the Christmas Tree and decorations (being the sibling in the family is
)
Thanks!