·
Member, Brotherhood of Slingshot Nutz
Discussion Starter
·
#1
·
I love Beech. But this one is made of baby Beech. Where the beechwood trees grow, they often start out a competing triples. Two of them usually die way before maturity. I ran into a couple of these triplets and saw forks on them, so I did a little pruning and cut off one of the triplets and took the forks. This is the first of them. Baby beech isn't a nice suave-looking brown when it dries, like mature beech is. It looks more like mother-of-pearl once sanded and polished.
The sun is overcast today, so I couldn't get really good pics. But I'm sick of waiting for the clouds to go away so here goes...
The fork tips are made of African Blackwood, which our good friend Marvelous Melvin sent me. It is a very beautiful hardwood that works almost like plastic. Those who have buffers and compounds would really be able to get this stuff to shine! I have them pinned with 1/8 SS rod...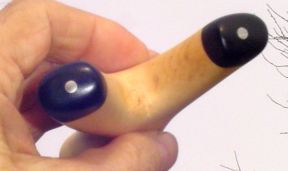 Some more pics...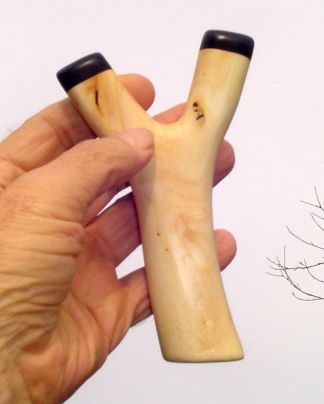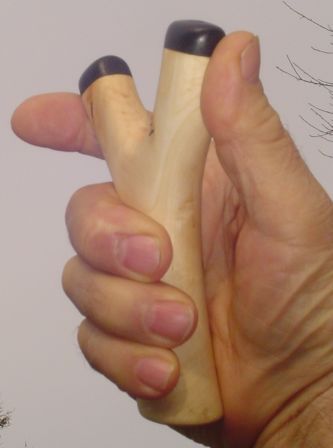 Banded up with some TBB. Shoots very nice. It's pocketable, too.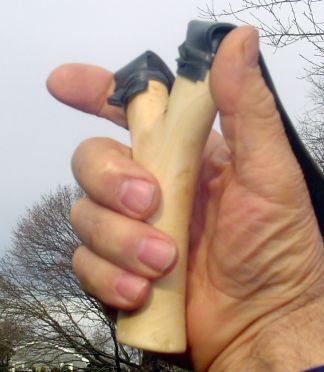 Hope you like, and have a nice Sunday! (Patriots aren't playing today
)