·
Member, Brotherhood of Slingshot Nutz
Discussion Starter
·
#1
·
Ash is my favorite wood. I have some from a tree that used to be in my yard that was cut down about 17 years ago, so it's well-seasoned. I made this little pocket shooter out of it yesterday. As I don't have power tools, this took me a long time -- about 5 hours all told, but I think it was worth it.
The wood is very, very hard, so it doesn't have to be thick. I trust this slingshot not to break very easily.
It's a nice, comfortable size, too.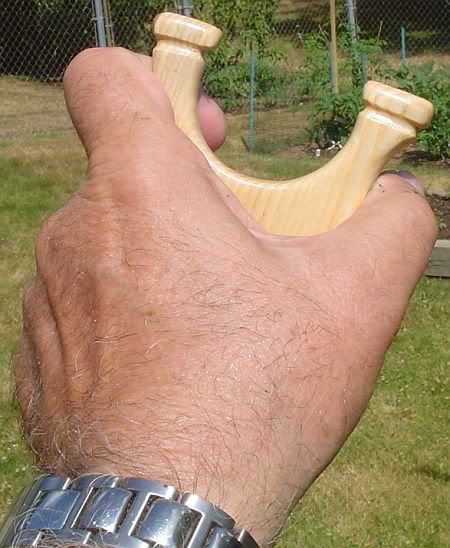 Threw on some weak but fast bands
. . . and had fun shooting clay ammo at a target drawn in chalk on the foundation of my house. This was a lot of fun!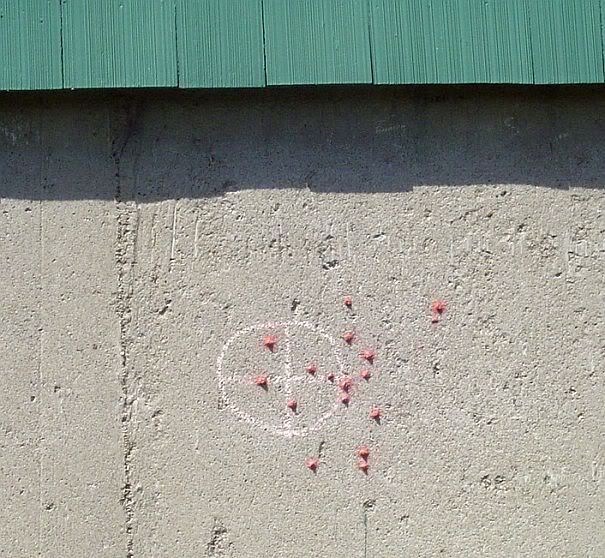 Thanks for looking.