Discussion Starter
·
#1
·
Judge bans compensation for yobs pelted by catapult vigilante
A man who fired a catapult at louts terrorising his home was yesterday backed by a judge.
Three teenagers had launched a bid for compensation but Judge Gareth Hawkesworth rejected their claims and said they had "brought this very much upon themselves".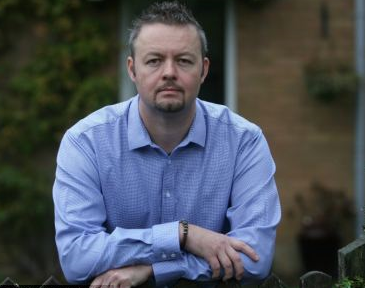 pictured:Bruce
Harwood catapult hero.
Bruce Harwood let rip after a gang of 15 louts targeted his luxury home in April. The 38-year-old had become tormented by louts urinating on his front door, hurling eggs at his windows, shouting and vandalising his gates.
The electrician from Chatteris, Cambs, fired several metal ball-bearings from a catapult - causing nasty swellings to the groins and legs of three of the louts. But the two 15-year-olds and a 16-year-old youth, who cannot be named, demanded £1,200 each after Harwood pleaded guilty to actual bodily harm last month.
Advertisement - article continues below »
Click here to find out more!
Judge Hawkesworth told Harwood at Cambridge crown court yesterday: "You were subject to a lot of incidents of anti-social behaviour that were deliberate provocations by local youths. "You responded by taking a catapult and firing it. Such action easily could have caused serious harm. Your fault was in not notifying police.
"But I think it wholly inappropriate that I should make a compensation order given that they brought this very much upon themselves."
Harwood, who was sentenced to 150 hours' community service, said: "I was just trying to scare them away."
Read more:
http://www.mirror.co.uk/news/top-stories/2010/09/30/judge-bans-compensation-for-yobs-pelted-by-catapult-vigilante-115875-22596972/#ixzz110zT988N
listening to the BBC today theyre top lawyer recons he would have got off totally had he pleaded not guilty on the grounds that he and his neighbour were scared!
be a friend of the hero catapult man!
http://www.facebook.com/group.php?gid=116200681752438#
!/profile.php?id=1311075267&ref=search