·
Member, Brotherhood of Slingshot Nutz
Discussion Starter
·
#1
·
It seems that I have finally settled on what I like to shoot most. Small slingshots with tapered flats, OTT.
At 5 inches, this pair is just a bit smaller in height than I like (5.5 to 6 inches). But I have been having a blast tearing up the pop cans with these. And they are easy on the hands too.
This first one is something I did when I got bored one rainy afternoon last week. I had a short length of a small ash log lying around. So I split a board out of it with my hatchet, about 1/2-inch thick. I then found a pattern which was small enough to fit on it and traced it out. I used a coping saw to cut it out. Then I used my portable belt sander to flatten it somewhat. I sanded off the sharp edges, and left it unfinished.
Strapped it up with tapered black thera band doubles and haven't been able to stop shooting with it since. It's no prize winner in the maker's circle, but it is a heck of a pocketable target shooter. I love it.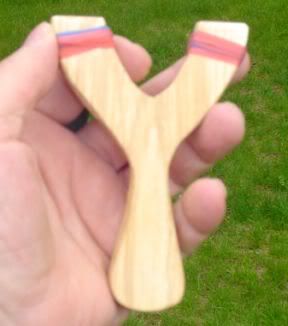 Now the next one is a ruined project I started and noticed the flaw in the surface of the plywood after I was already into it. The design is one I got off someone here on the forum, but I forgot who? If you know who you are, don't be afraid to speak up, and thanks for posting.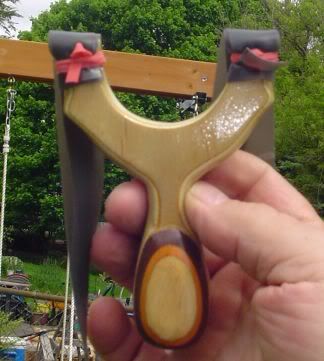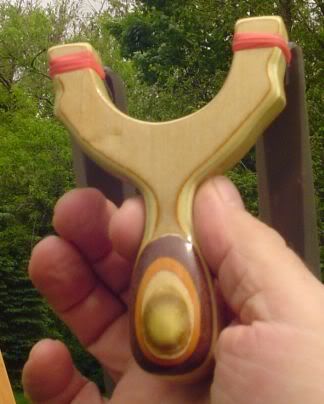 And here they are together -- a great pair of fun shooters!