Discussion Starter
·
#1
·
Tubes ........ are awesome!
(inspired by popshot and MJ. Dangg itt )
I've been shooting a lot of tubes lately, and have found them quite pleasing to shoot once you get used to them.
So i thought i would make my own dedicated tube shooter specifically for double looped tube sets. Nooooo more cutting up bands
This particular design was provided by Mxred via his Youtube channel, thanks !
Great design, and fits my hands very comfortably due to the unique pinky groove and thumb/index finger placement.
Info -
Main frame:
9.5mm 6061 T6
Handles/scales:
Homemade paper 'micarta', simple colors which consists of orange spacer and flat black.
Pins:
6mm aluminium rods
Total length:
140mm
Shooting gap:
50mm
Stamped:
DKC 01 (name and #made)
Now for some pics.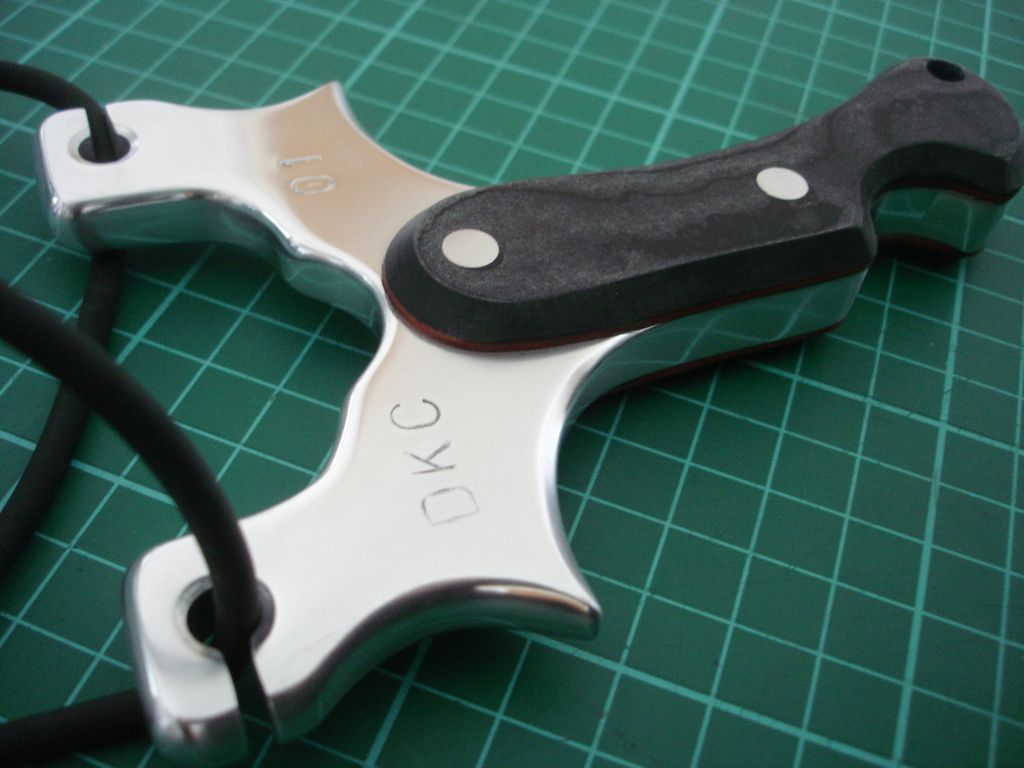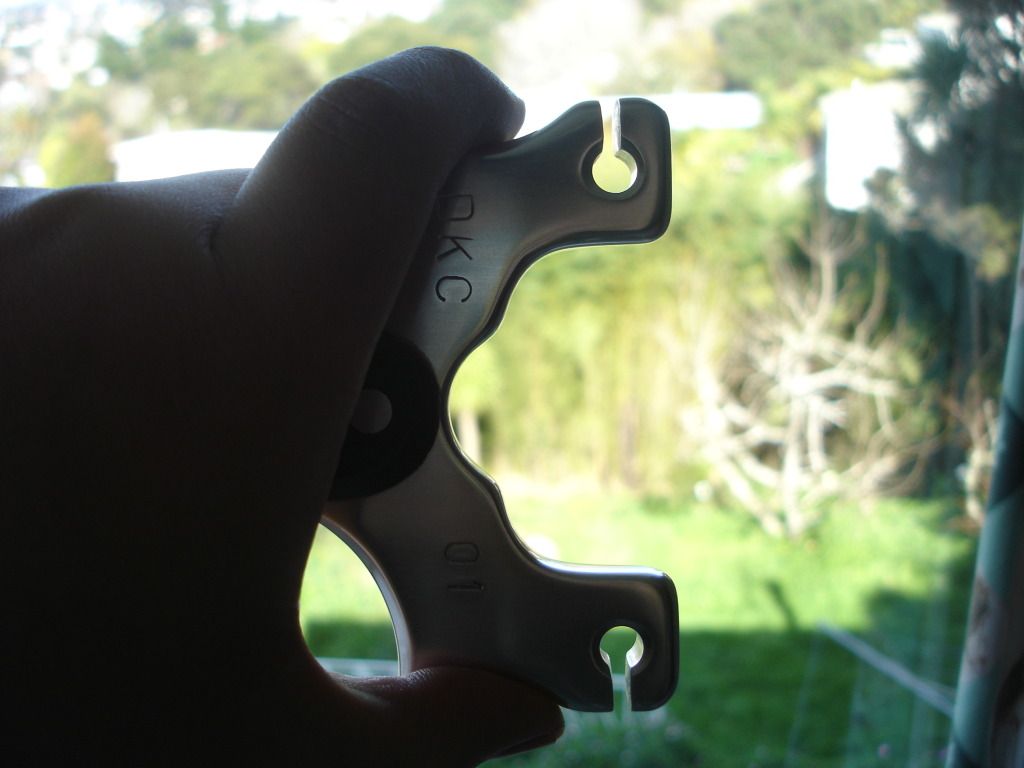 Thanks,