·
Member, Brotherhood of Slingshot Nutz
Discussion Starter
·
#1
·
Well, I just returned from the DAV (Disabled American Vet's) store with the following item. Being extremely ignorant about leather*, I don't even know if this made in China jacket is real leather.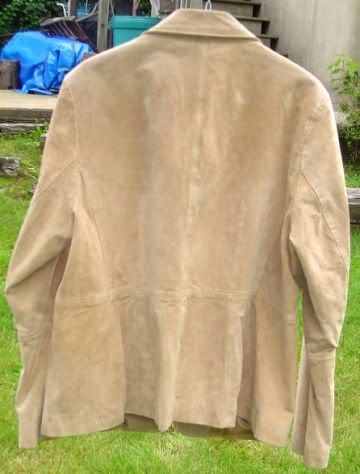 I'm judging that the actual "leather" in this thing is around 1/32nd of an inch or maybe even less. I made a pouch and rigged it with a single tube of 20-40, which is very light pull, and it ripped right through the "leather" on my first pull.
If this is leather, I'm obviously going to have to glue a few layers together but I do not know what glue to use. I have tried to do this in the past with similar leather using super glue, but that made the pouch too stiff.
I need some schooling here.

Who's got a leather fetish?
* This and a myriad of other subjects.