·
Member, Brotherhood of Slingshot Nutz
Discussion Starter
·
#1
·
heh, heh, the embellishments are pretty bland, too.
I found this little target-shooter fork on a dead branch. It was all dry and ready to go but looked rather drab. I am not very artistic, but I decided to embellish it a little anyway. Also I decided to experiment with band attachment. The leather at the fork is salvaged from an old work glove. The wrap on the handle is jute twine coated with varnish. Designs are kholerosed and stained with cinnamon. The fork is sealed with linseed oil. I think it's okay, but I'm not entering in any contest or anything.
It actually shoots pretty nicely over the top and accurately. It's a fun little shooter, something I can use while my hands recover from shooting too much power rubber.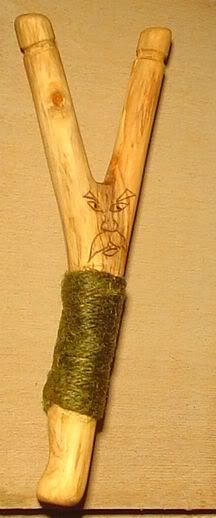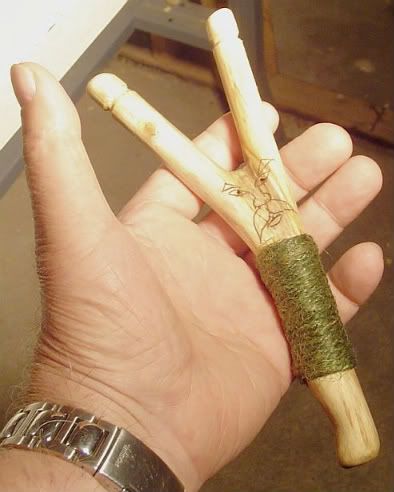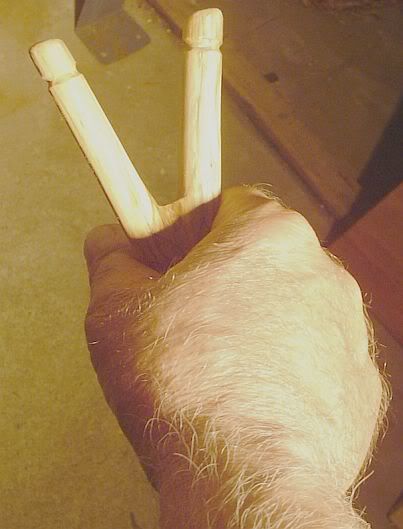 Thanks for looking.