·
So Many Marbles ------------- So Little Time ;-)
Discussion Starter
·
#1
·
Just made this F-16 for a friend.
The first pic is what the sling looks like, The forks are turned around and a gypsy tie is used for securing the tubes with a tube stopper. The band must be pulled thru when stretched a lot so they can pass thru the very small hole.
I drilled out the top of the handle so lead or steel balls of 3/8" dia can be stored in the grip using a stopper in the hole so ammo wont fall out.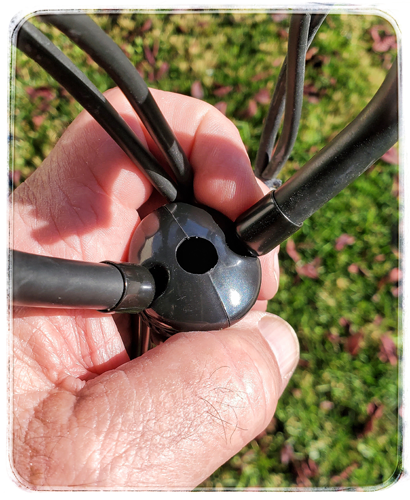 The last pics are of the tube attachment, a front and rear pic. The attachment may be taken apart very quickly by removing the rubber band and unwinding the thin nylon cord. These pics give a close up view of the gypsy tie and the small piece of paracord used.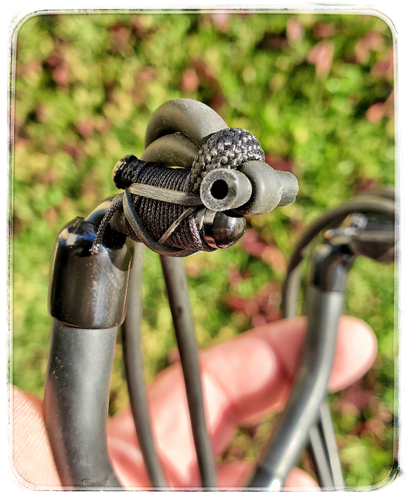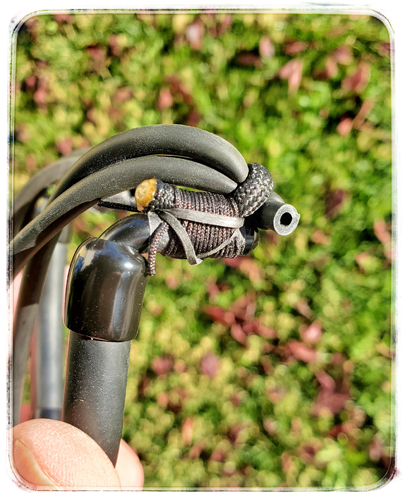 I left the handle on this sling as my friend is from Central America and he always used the hammer grip when he was growing up hunting for rabbits, iguanas and the like. I put tubing over the wire frame so if he does go to another style of shooting the rubber covered forks will feel comfortable.
wll