·
So Many Marbles ------------- So Little Time ;-)
Discussion Starter
·
#1
·
Was looking for a smallish fanny pack for a couple of slings, some extra bands and ammo.
Well I found one that fits my needs. The main top compartment holds two slings, shooting glasses, and an extra set of Ocularis plugs. The front compartment holds up to 150-200 rounds of 1/4", 5/16" or 3/8" ball -- larger sizes not as much. The backside compartment holds my extra elastic & knife.
This pack is just the right size and has the perfect amount of "Slingshot" space for me. (If you carry one sling you of course will have a little more room). My choice of slings are BeanFlips as they are light, big enough to handle anything I want to go after -- and most importantly require no extra tools to change bands !!!
This pack is made of good quality material, it is not super heavy duty, but more than adequate. I didn't want a water holder, didn't want to carry survival gear, food, bla, bla, bla -- (although a small knife fits fine). I wanted a light carry for a few hour walk with a good supply of ammo and the bare essentials to keep that slingshot going on a high level !
Pic Below of Pack -- (The Cr#p & Cheap shiny zipper pulls I cut off and replaced with para-cord.) All items mentioned are inside of the pack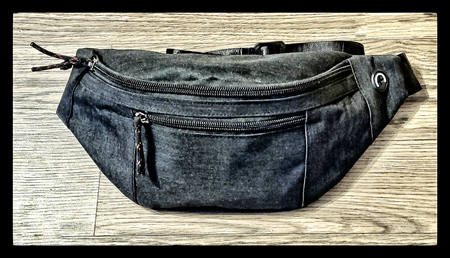 Amazon Link Below :
https://a.co/d/hV47vUj
wll