·
Member, Brotherhood of Slingshot Nutz
Discussion Starter
·
#1
·
Whew! My hands are sore after wrestling with this one.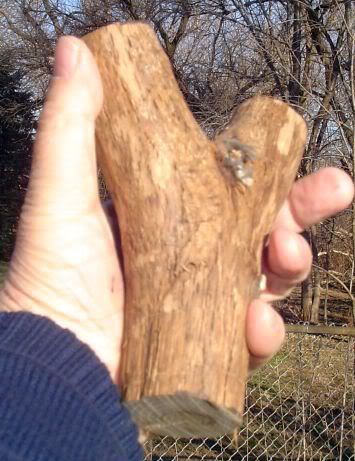 As I said in my original post about it, this had a few cracks and flaws, but it is might strong so there's no worries. Trying to carve around some of the flaws, however, kinda guided the outcome a little.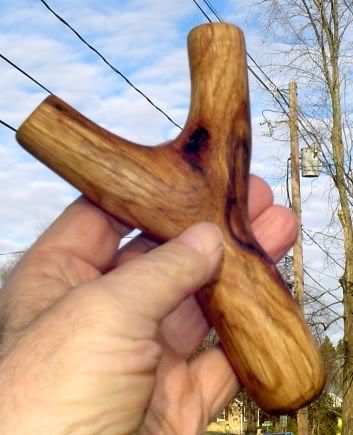 A flaw in one of the fork tips made it necessary to keep the horns thick. I had to do a bit of repair work with wood and epoxy.
Still got a nice shape.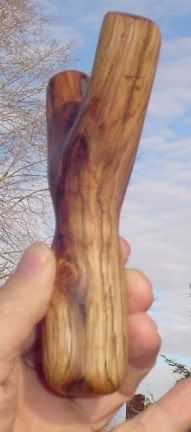 Carved away a lot of the handle to get away from a massive crack, filled what little was left with sawdust and super glue.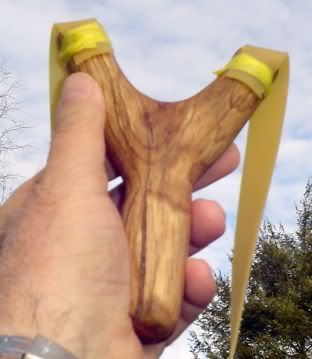 It's finished with just a few coats of linseed oil. I'm going to add some beeswax later. I just had to shoot with it first. It is banded with tapered .04 latex here. Very powerful. 2.5 inches between forktips makes it nice to aim with.
Hope you like it. My hands are killing me right now.