I've been getting into knives lately, (all thanks to
Hrawk, E~shot, Jskeen, NC and ZDP
......
)
and decided i should have ago on making my own, i couldn't wait to try it.
I purchased some High Quality Bohler O1 steel and started grinding.
The O1 steel is 25 X 3 X 500 MM which is perfect for my use of a bush craft utility knife.
This current knife is 210MM long, and the overal blade is 100MM (4") which is perfectly suitable for bush craft.
The design is quite a classic, nothing complicated, and nothing dramatic.
However, instead of a steady drop-point, i added a acute angle on the spine. Sorta like a reverse tanto swedge?
The balance of the blade is front heavy, however i believe after some scales and rivets, it should be balanced at the middle.
I plan to heat treat this knife professionally to 60HRC and add a high convex grind for wood carving purposes.
I still don't know what scales i am going to make, so suggestions and critisim of design is most welcome.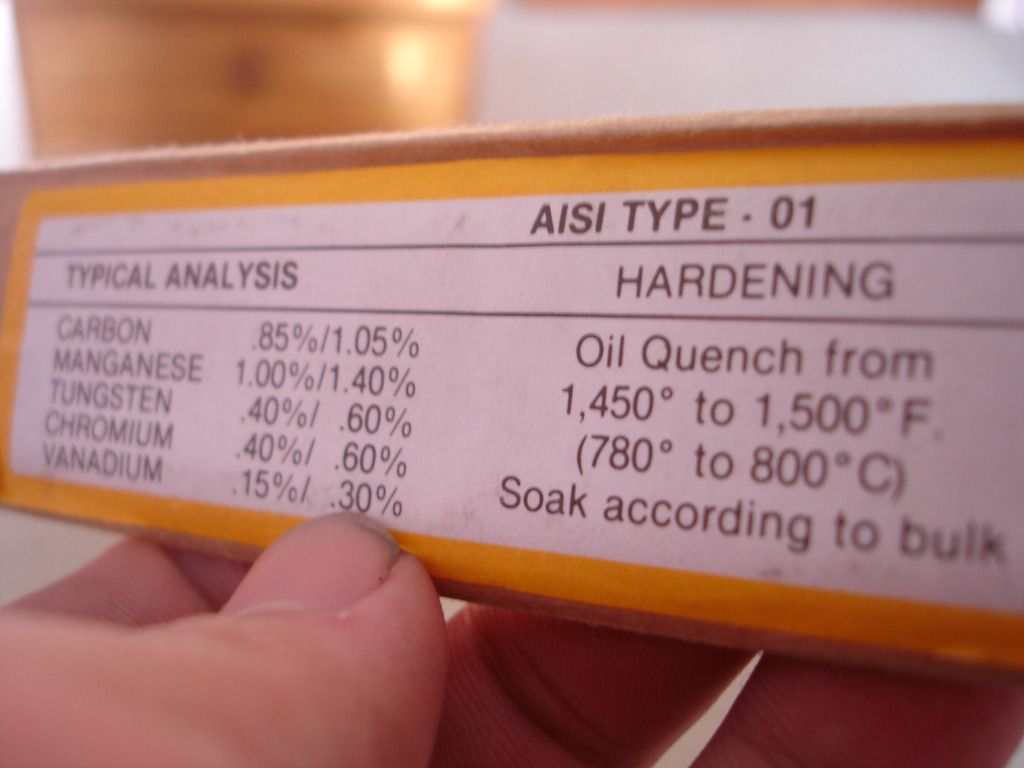 Details of steel specification.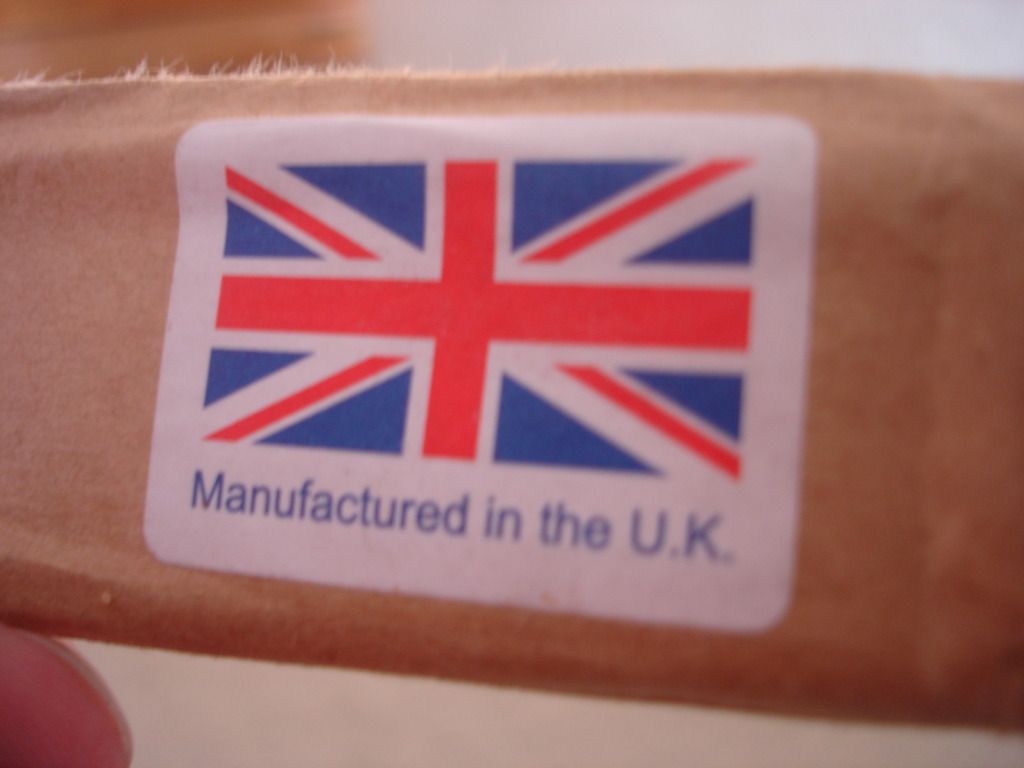 Flat ground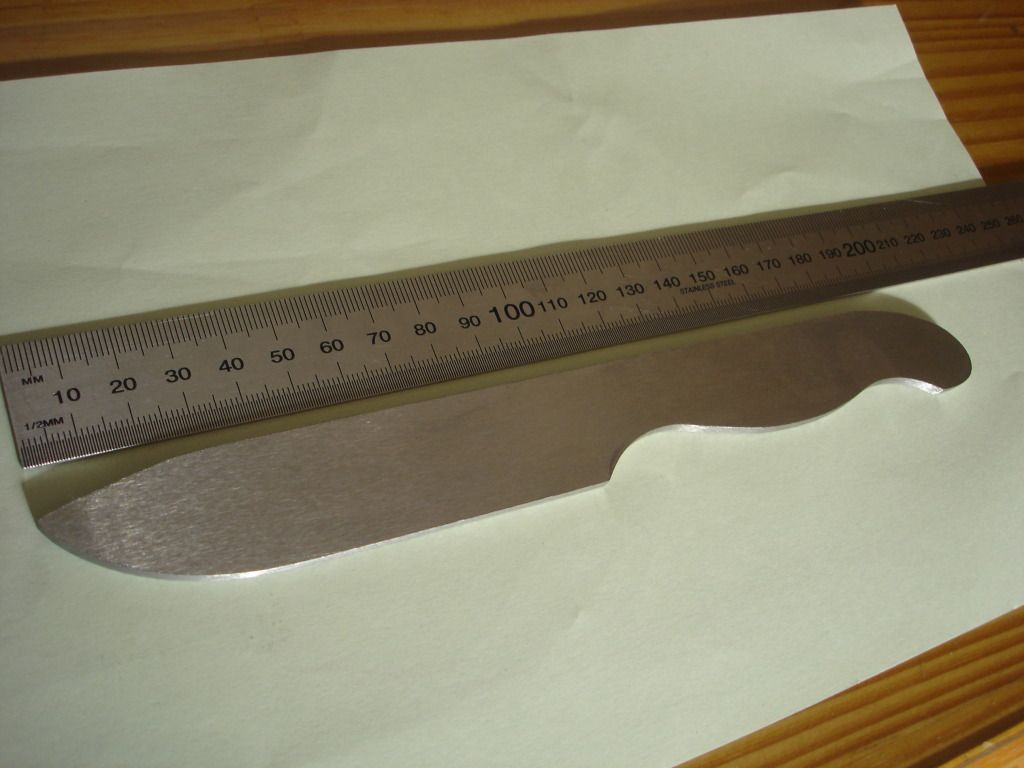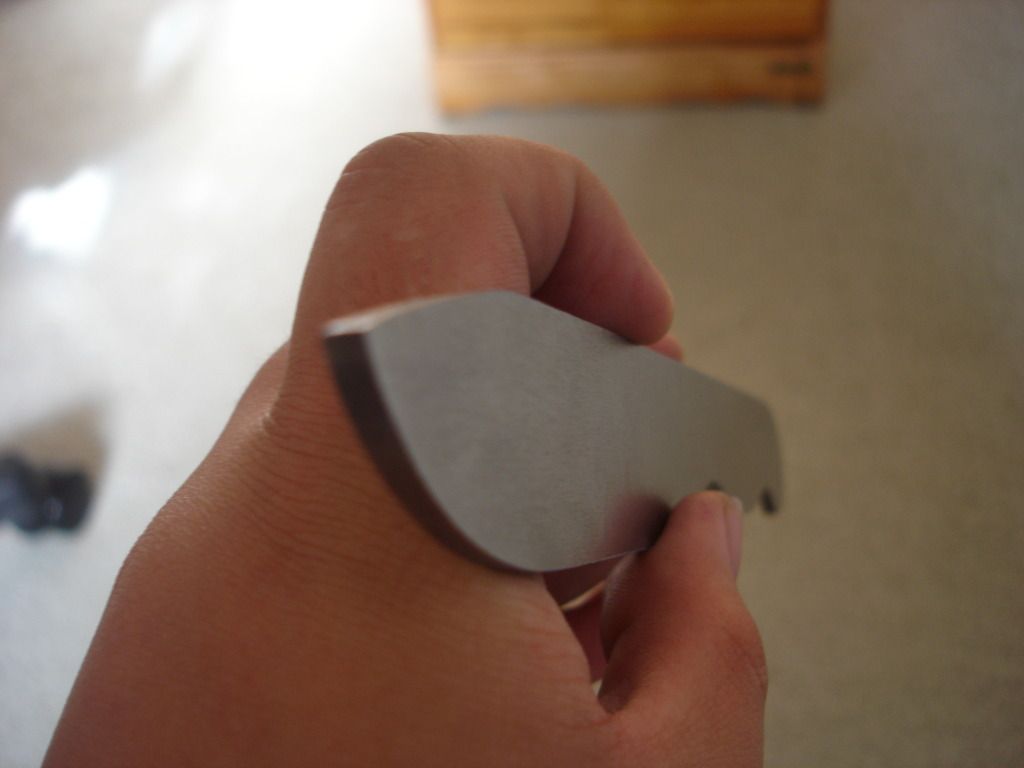 Updates to follow!
MMMM.... should be fun.