·
Member, Brotherhood of Slingshot Nutz
Discussion Starter
·
#1
·
Well, before I got word that I had to drop out of the Slingshot-In-A-Hat project, Henry In Panama had already sent me this slingshot. I couldn't make one for Smitty like I was supposed to, but since I was out of the program, I felt that I should at least make it a trade with Henry. Smitty will get one from someone else, I'm sure.
This is a bent rod job that Henry made really unique with some Fimo clay in camouflage colors. I really like this catty. I have some Fimo and 1/4-inch ally rod standing by to make something with in the near future, so I was good to get this example in my hands.
I call this "Froggy" for obvious reasons.
I like the green thera tube too. Never tried it before.
It's molded to fit nicely in either a finger-supported grip or a hammer grip. And it is a
very
solid launching platform -- the weight surprised me.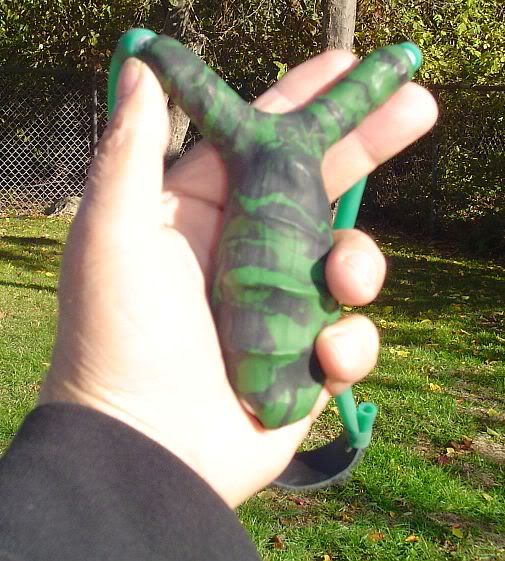 Hope I don't lose my pet frog because of the camouflage?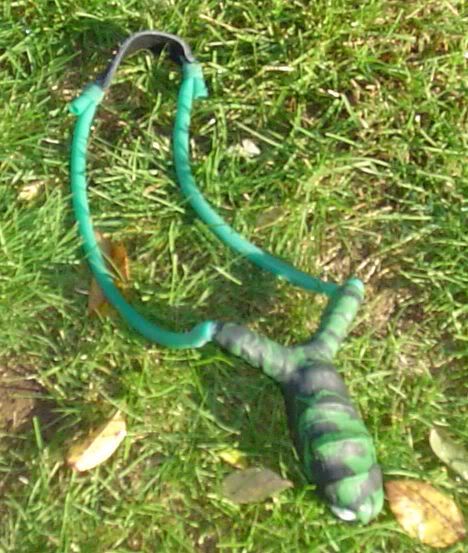 Thanks Henry -- nice slingshot!