·
Member, Brotherhood of Slingshot Nutz
Discussion Starter
·
#1
·
Well, this is the last one I get to play with. . . *sigh*. I truly do love this wood. This is the first time I have ever used stain with it, but the grain was so remarkable I just had to make it pop.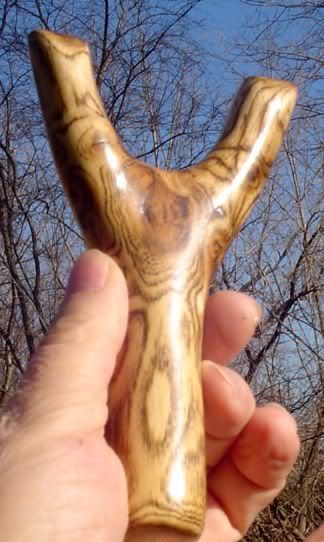 The reason for the stunning grain pattern is that the forks area had more knots than branch on it, making it necessary to use my rasp a lot on this one. Also, these wormholes added even more character, I think.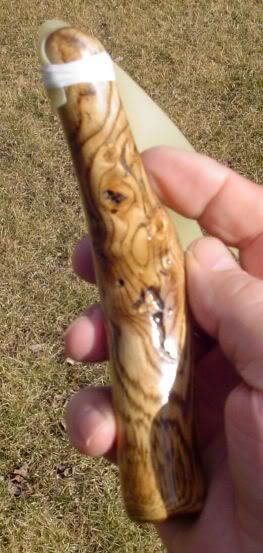 It is a good size, too. I shot with it this morning and was well pleased with the feel.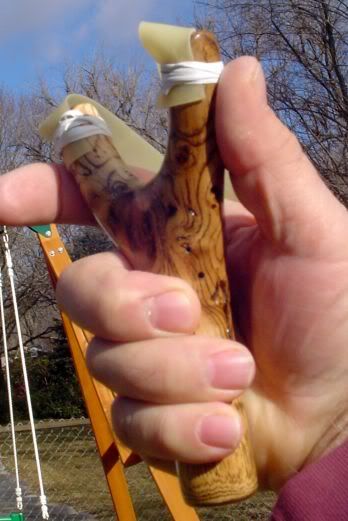 Once again I'd like to thank Dan for these marvelous forks. Now for some more hand resting, LOL!