Hey guys!
"Is that some kind of ............... model scale torpedo?" says my brother ...
...
I've been making this one for awhile now ... probably around 10hours worth of work. It's my 2nd mini design that i drew up on CAD and it feels and shoots well for me.
I designed this frame so my middle finger could wrap around the narrow waist and still comfortably hold it by the finger/thumb support.
The Original PFS design by DGUI is a great design and has great success, but it just didn't suit my style of shooting.
Some basic info/material used.
Tried a new finish - 'sand blasted' which has been blasted with aluminium oxide micron abrasives. Texture is unbelievably awesome !
I really like how it came out, i did not like polish/high grit finish on copper. Sand blasting is simple and leaves a nice consistent matte finish/texture.
Copper Alloy
(Downside, it oxidises fast. There is already patina of my fingerprints all over the frame - looks quite cool though)
Width
- 50mm
Shooting gap
- 12mm
Length
- 130mm
thickness
- 6.34mm (1/4")
Handles
- bleached denim epoxy laminate with blue spacers.
I've made a few changes here and there from the original design.
(I hope this photo shows the texture ... )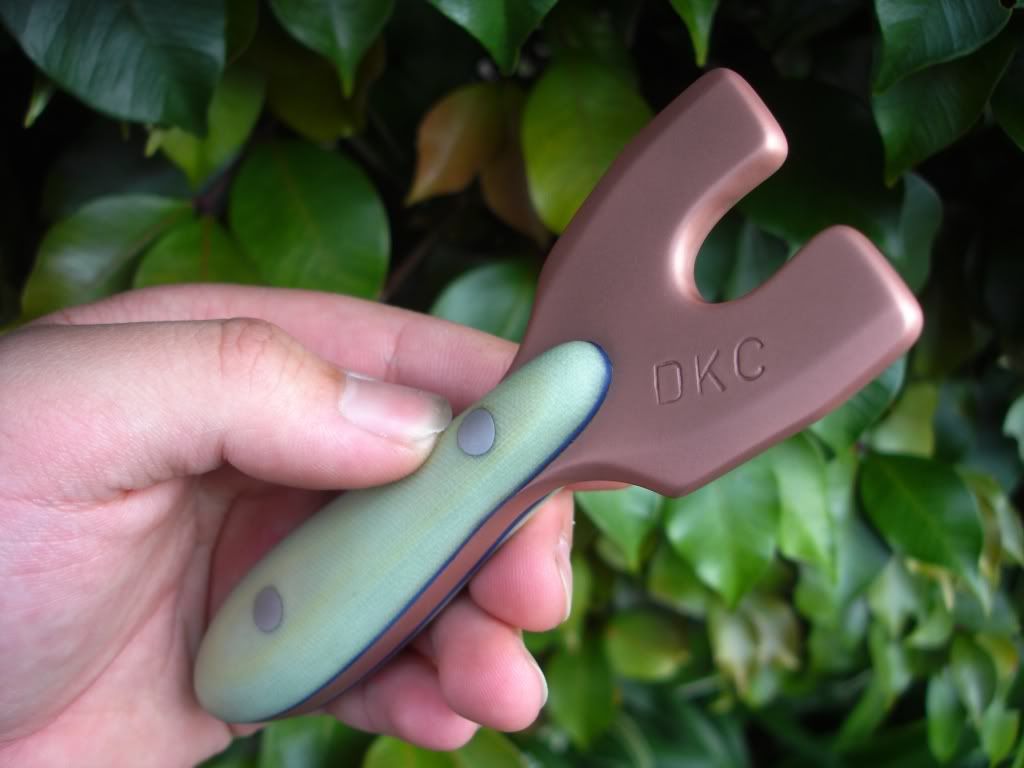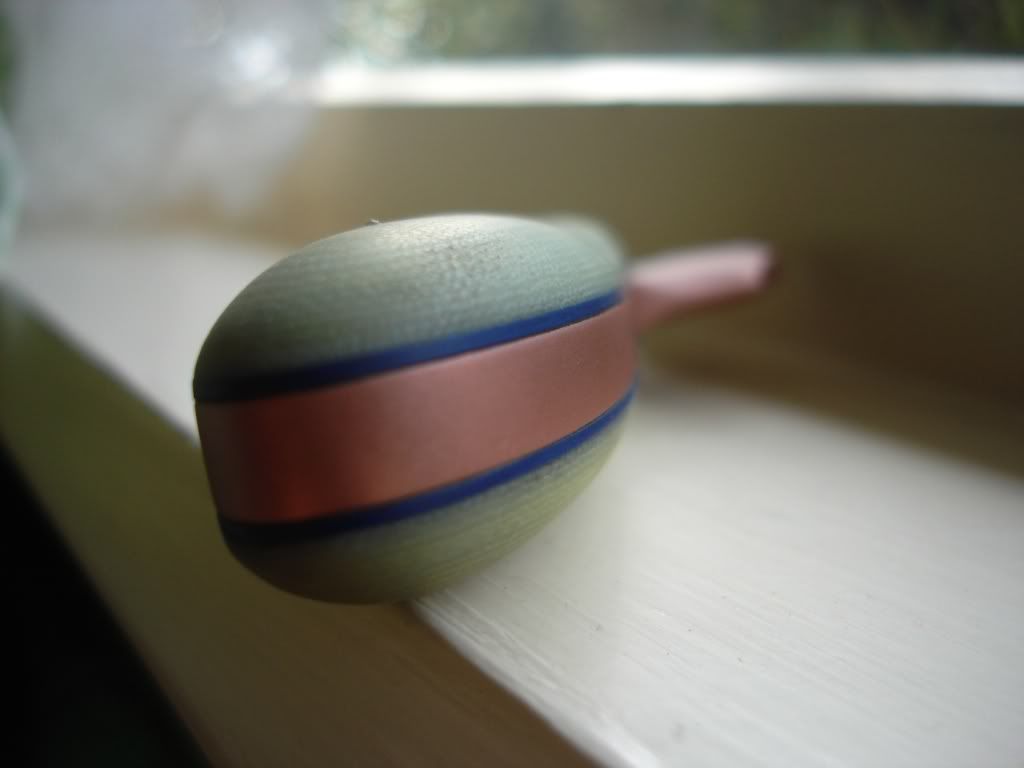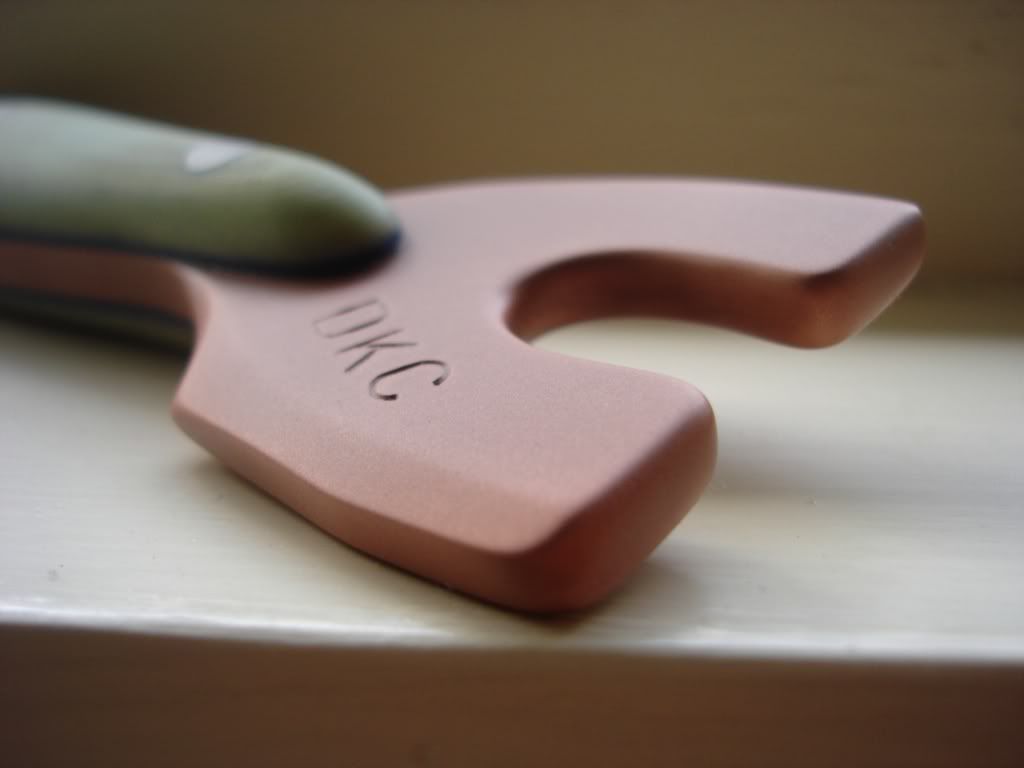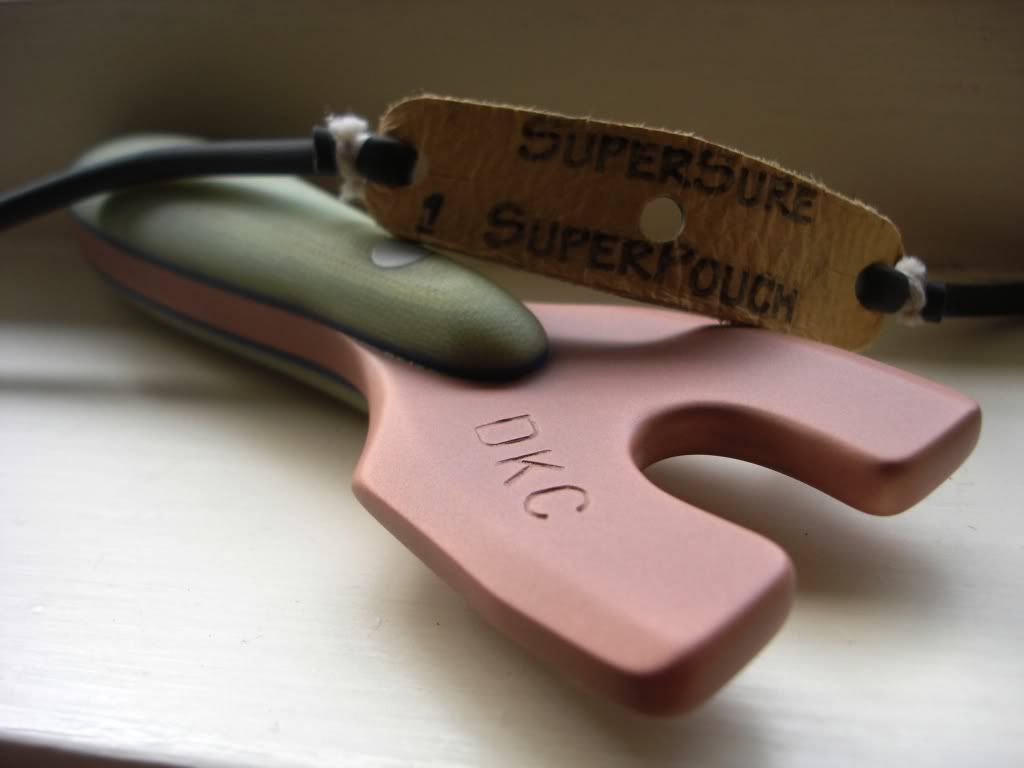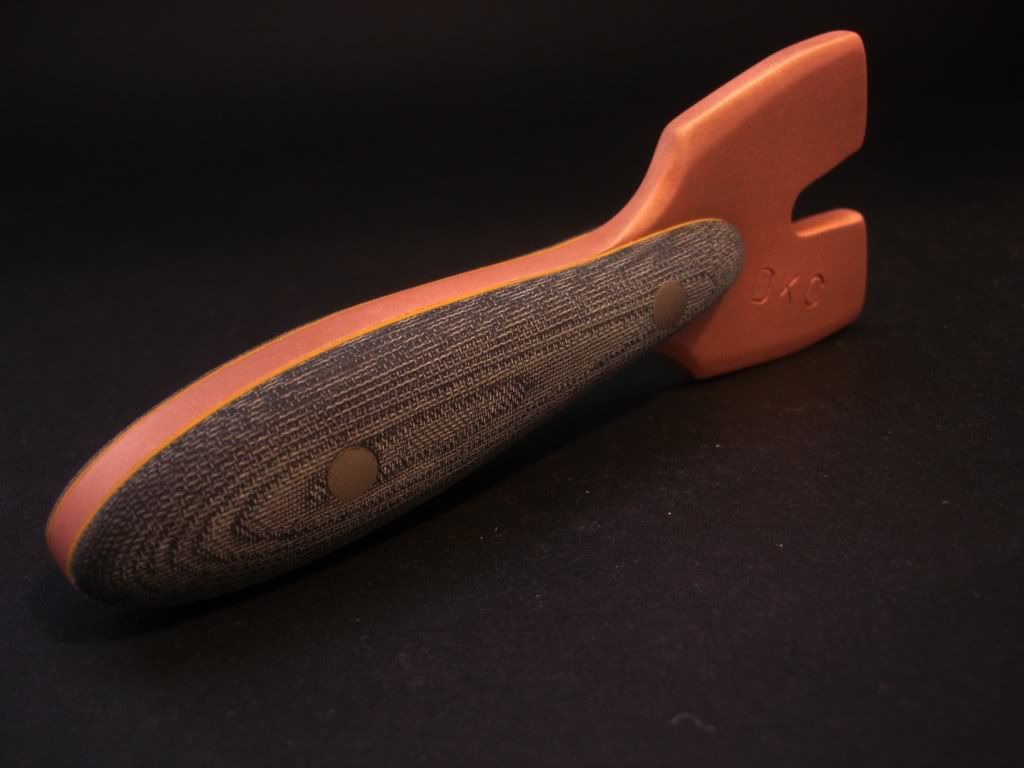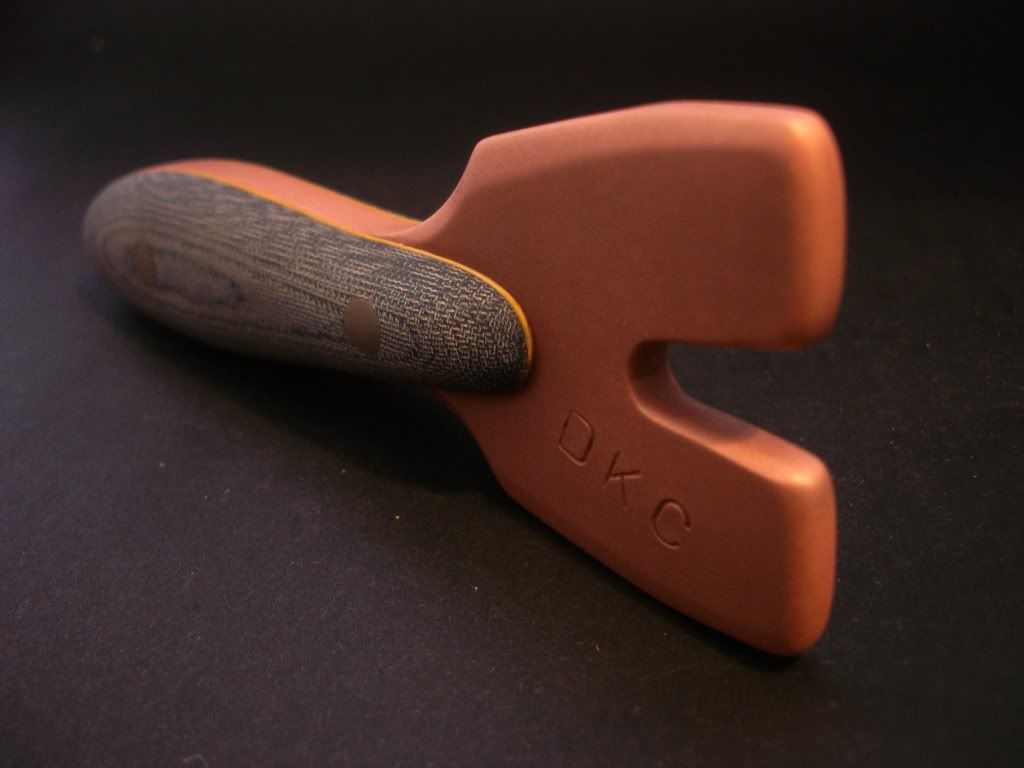 (ready for hunting ... feral tin cans )
Thanks for viewing
My Original DKC Minishooter design with PDF download -
http://slingshotforu...c-mini-shooter/