Well my 1/4" steel arrived a day early, so I'm happy with that. Two boxes of 5000ea that will be added to my treasure trove of ammo. I'm loving this stuff ;- )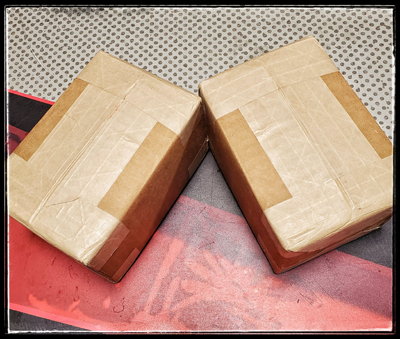 GZK arrived also and I got all kinds of goodies. More 1636 tubes all wrapped very nicely, a new flat band slingshot, and some thin tape for wrapping around fork attachments and maybe to be used for singles, I don't know.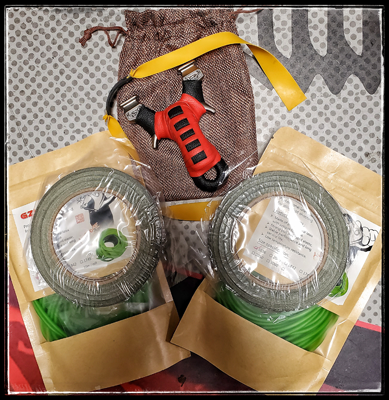 But what I got for free was really cool ---- a whole bunch of pouches, some elastic string (that I wanted to try out anyway), a small role of yellow .62 flat material (very nice), a magnetic ring, a wire tool for tucking your rubber wrapped ties and a button of Mr GZK himself ...very, very cool.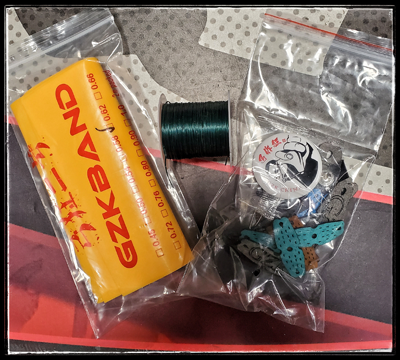 My order from Slingshot-shooting still has not arrived, it was delayed a few days at one post office and now it has been delayed again at another post office. If not for the delays it would have been here a week ago. I hope it arrives tomorrow !!!
wll