Discussion Starter
·
#1
·
I bought a board of red oak (1" x 8" x 2ft) today along with some files.
- How should I cut out the slingshot in relation to the grain for strength?
- What kind of cutting/sanding tools would you recommend?
- Should I oven/fire harden the slingshot after I've shaped it? If so, at what temperature, for how long, etc?
- What would you recommend for coating?
- If anyone has experience with red oak, how has it held up?
- Unrelated to board-cuts, what kind of wood should I be looking for as far as natural forks go?
- Also, any tips or suggestions in general would be seriously appreciated.
Here are the tools that I have laying around: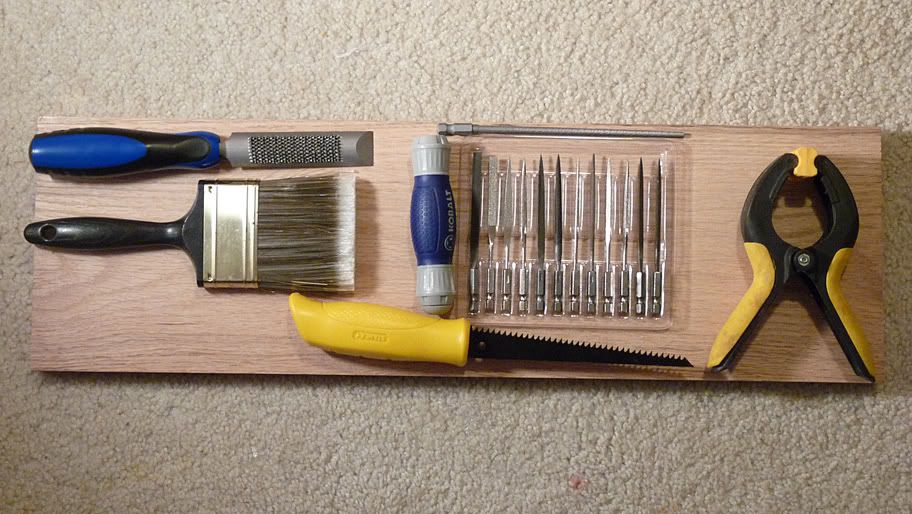 thanks, guys
have fun