This is made out of 3/4 inch plywood 24 in x 6 in ( 51 cents at homedepot , rescued from the cull bin)
bands are red tapered tubes (marksman brand ithink)
attachment is kink and tied to 550 paracord tied to the fork with 2 office 64 rubber bands per side.
ramps are teflon doughnut from my kids toy car cut in half and screwed in from under neath.
handle is a mahogony 2x4 patterned from a crosman 2240 airpistol grip.
arm cushion is foam salvaged from packing material.
yesterday , I tried shooting it, hits very very hard and shoots fast and flat but about 6 inches low. couldnt hit a thing with it. the pouch it came with is way too thick and stiff.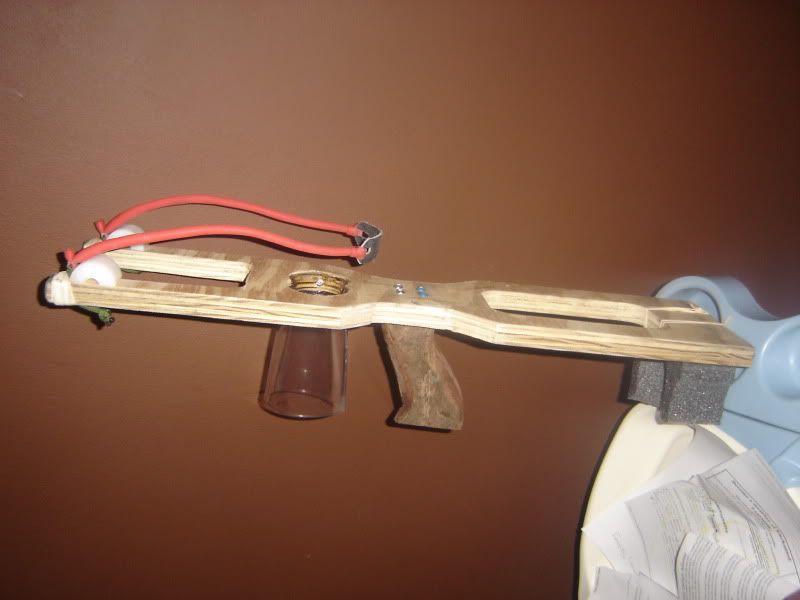 I was getting some vicious finger slaps so I screwed and gooped on a handshield made of plastic. its dark outside, I shot a handful of marbles after fitting the handshield and seems to do the trick , no more knuckle slaps.