Hola,
Last December, I was very lucky to meet for a couple of minutes and two different days, Chepo and his family. I was also very lucky to receive some oak forks from Chepo, leather for pouches, wax thread and some great tools.
I used the big fork to the right to make this resortera.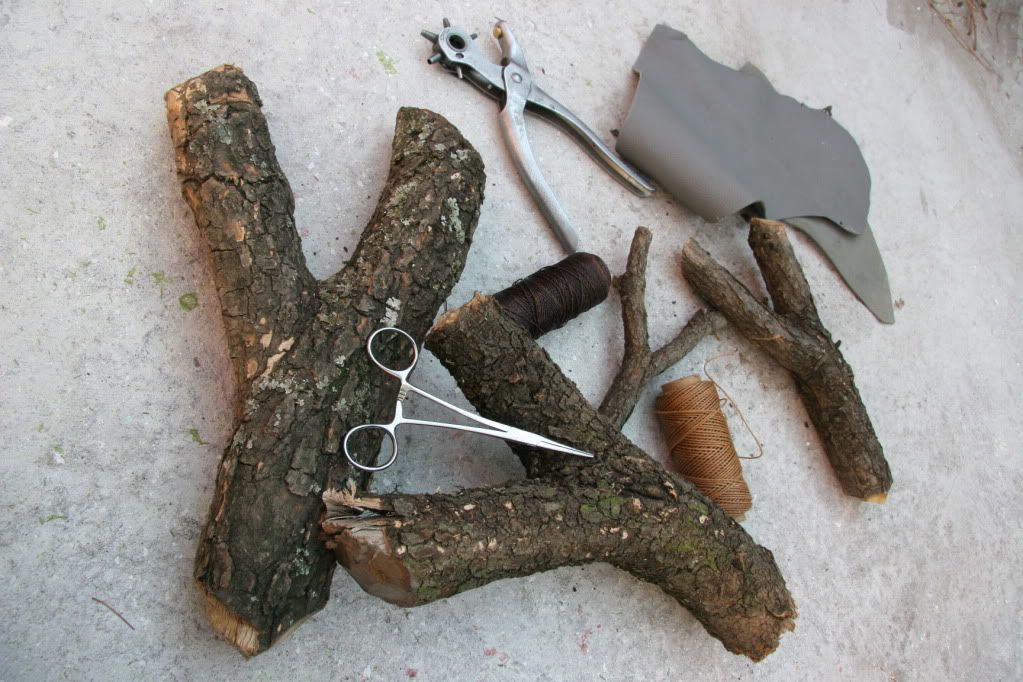 I could get oak forks in my state, but they are kind of far away from my city.
I worked on one of his forks and was very glad to see what came off. I really like the color of the wood and it's density.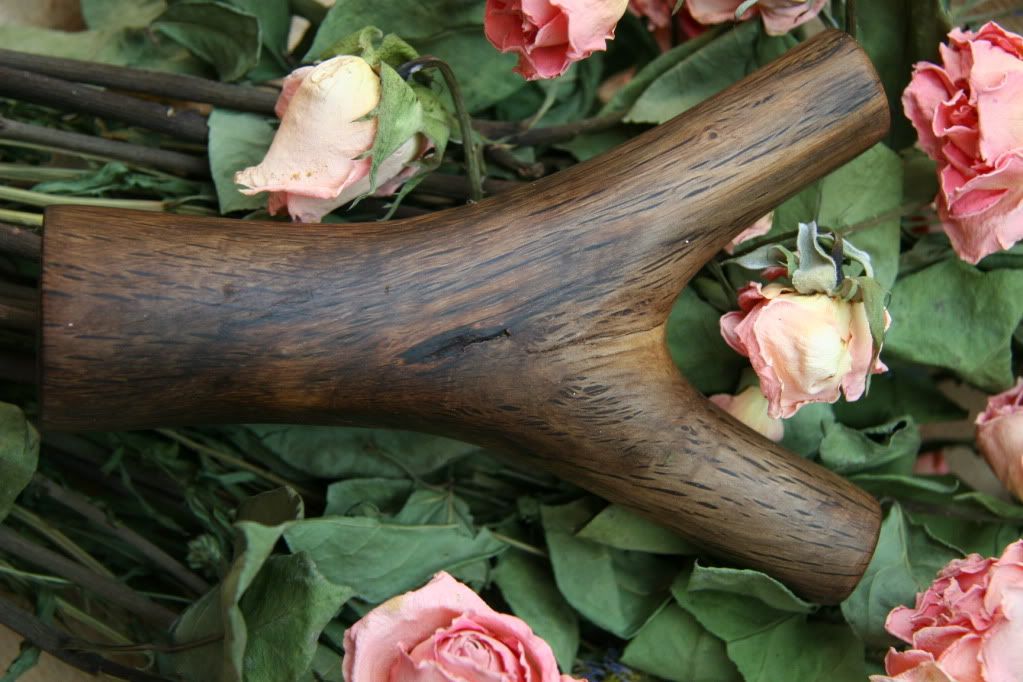 It is not a small resortera and is one of my first oak slingshot.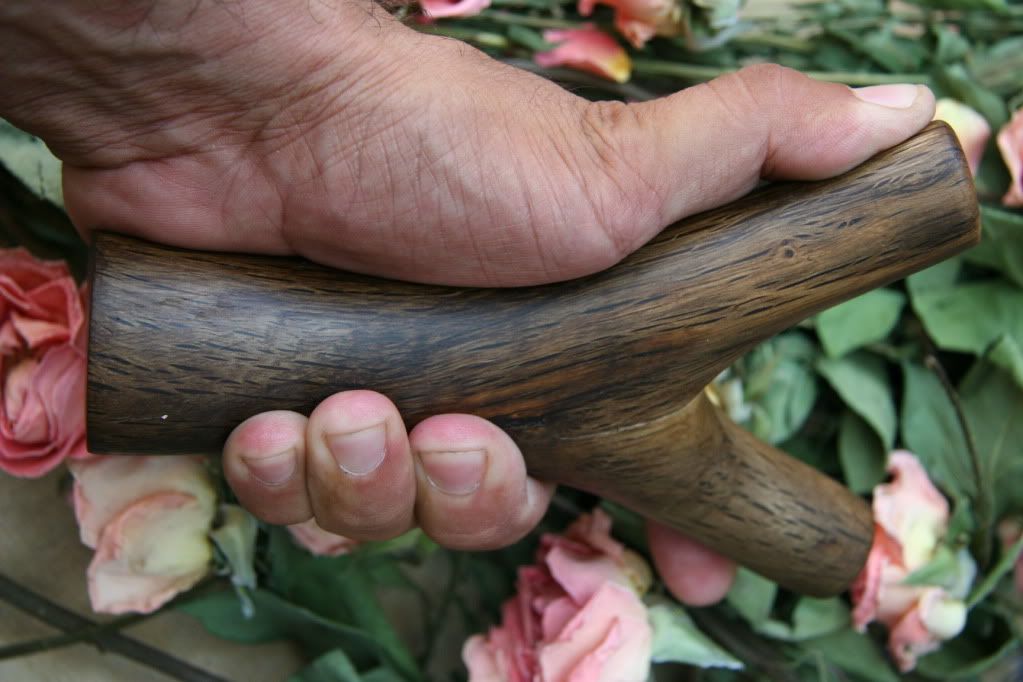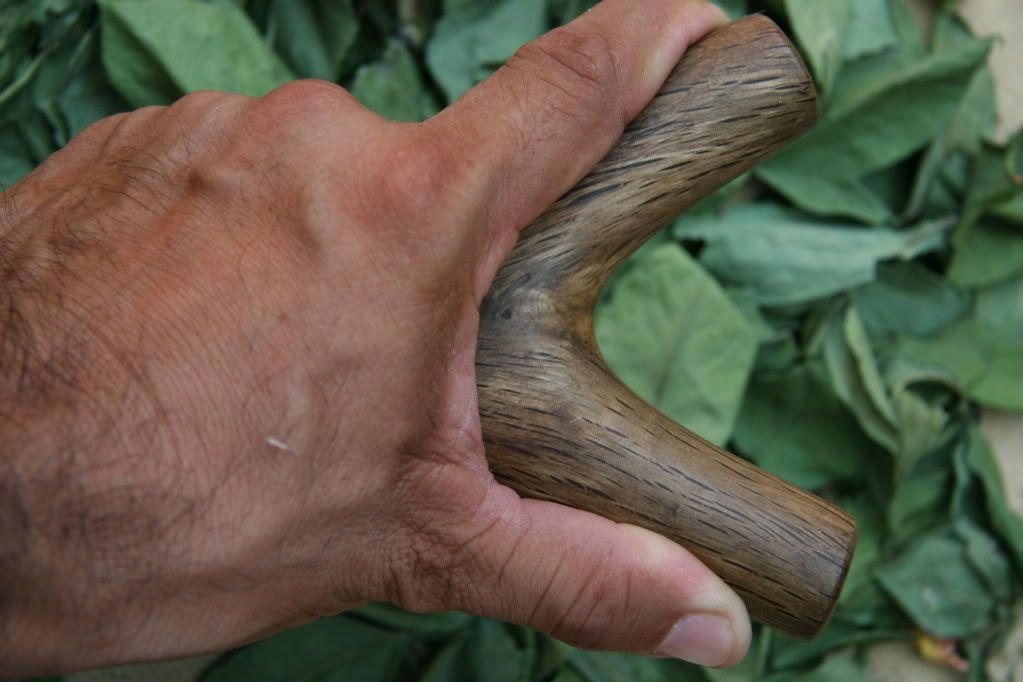 I did not have a good name for it at the beginning, but then I founded out a good one. I remember the way some Mexican women from the south like to wear their hair and like to called it "molote". I thought that it could be a funny name for a resortera.
Mai Chepo, I hope I did a good job with your fork and again thanks for give it to me. You were just too kind. "Por una de encino moriria mai, pero yo, sigo siendo Mezquitero."

Topilzin Ehecalt

.
How does "Molota" shoots?? Mmm just take a look at this:
http://slingshotforu...rning-dovedown/
As usual, any comments would be highly appreciated. Saludos.