·
Member, Brotherhood of Slingshot Nutz
Discussion Starter
·
#1
·
MXRed, who used to post here, sent me some nice veneer scraps to play with, so I thought I'd make a palmswell. Not wanting to use too much for my first project, I only used a piece of walnut from him, combined with a piece from a pine board I had. This is a scaled-down Chalice made of cheap plywood.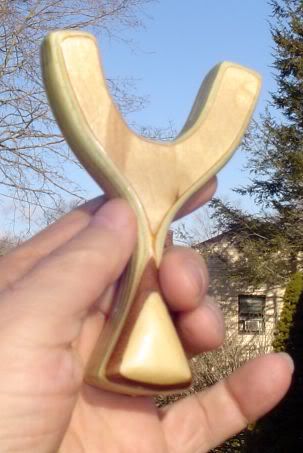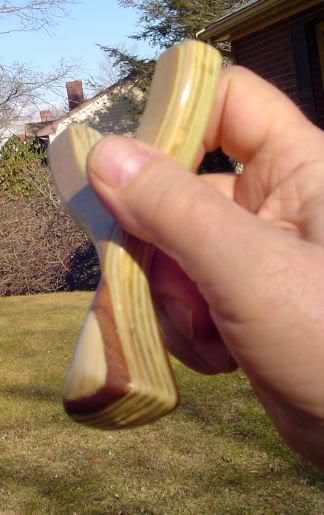 When slingshots are this small, palm swells make a huge difference. This fork could never slip from my hand -- the shape of it makes it feel soooooo comfortable and solid in my hand.
It ain't the greatest, I know, but I learned a little from this project, BTW, it is finished with 5 coats of gloss Helmsman's Spar varnish applied with my finger.