·
Member, Brotherhood of Slingshot Nutz
Discussion Starter
·
#1
·
Well, I started my first custom slingshot this morning. It's sawed, then carved, out of pallet wood -- don't know what kind, but my guess is poplar. The board was rough-sawn, 1 inch thick and 3-11/16 inches wide. I carved in recesses for my finger and thumb; sorry if the detail is hard to see, I suck at photography.
Here it is with the tools used (I'm partial to using hand tools.)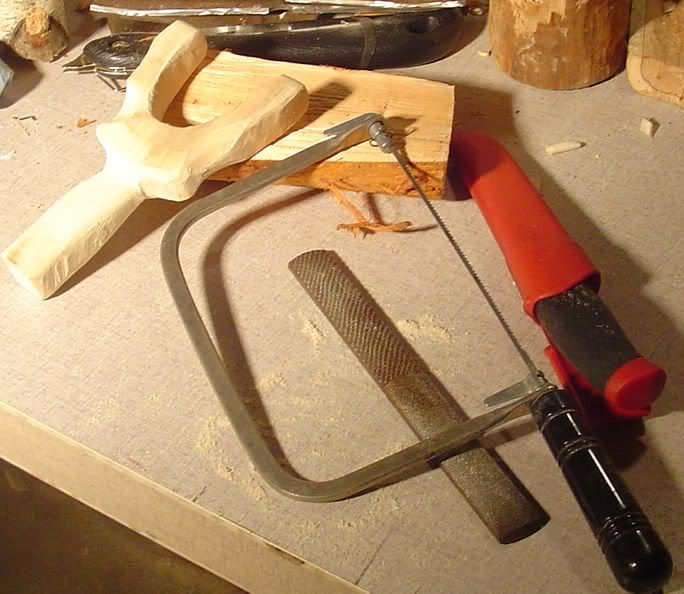 Shooter's Side
Target Side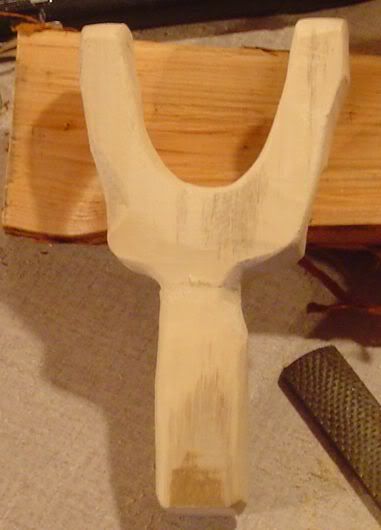 Side view with thumb groove
I will post more when it's finished. Any suggestions?