·
Member, Brotherhood of Slingshot Nutz
Discussion Starter
·
#1
·
Hi,
This is my first slingshot since coming to here and to Jacks shed. It's just the first of more to come. It is for target shooting. I tried it out today and it shoots fast -- it amazed me.
I used what I had on hand. I bought some exercise bands and used the weakest color (since this is experimental). I also have some Theraband gold for later.
I chose to use duct tape to attach the leather (was using string on the old setup). Then, to attach the rubber to the frame, I first used duct tape, then to tighten I tied a constrictor knot with cord and sealed it with a dab of super glue.
TARGET SIDE
SHOOTER'S SIDE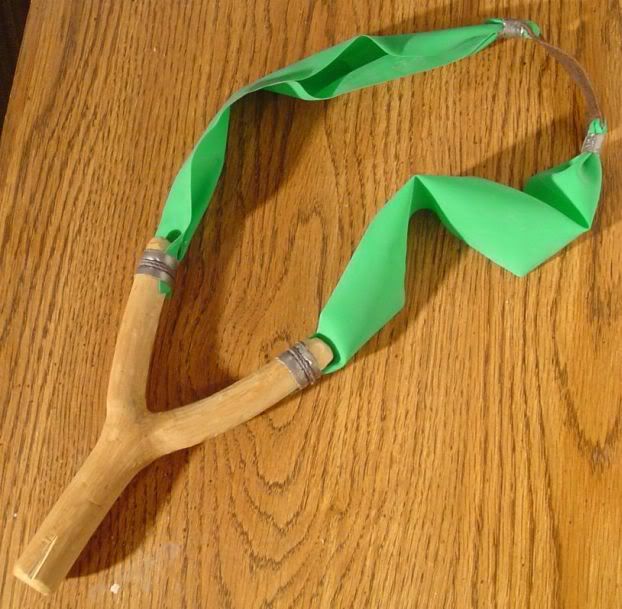 IN MY HAND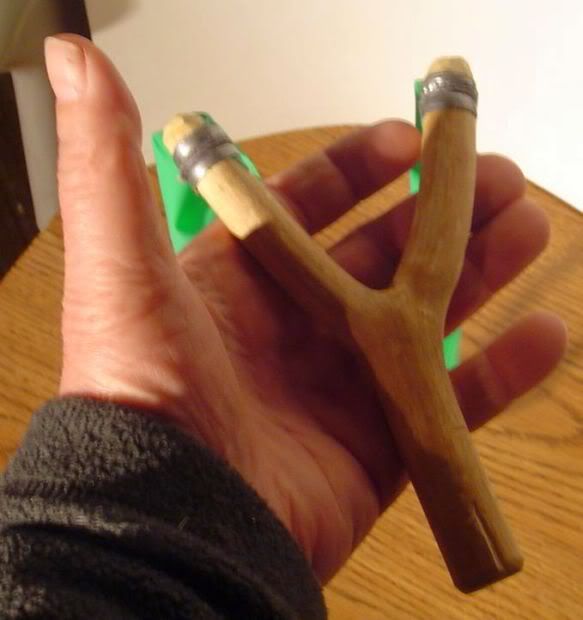 Critique
away:rolleyes
: