Discussion Starter
·
#1
·
Hey All,
As my tools, skills and confidence grow, it is reflected in my slingshots. Thanks to the valuable forum members ideas and examples my slingshots have become increasingly better.
I have been looking for a design that i can call my own and be truly proud of. I have posted many designs in the Shared designs section and i will continue to do so but i have made this wonderful slingshot recently and I am so proud of my efforts. I never thought i could make a slingshot that would appeal to me so much. Thanks again to the forum members for the many example of excellence that has driven me to make better and better slingshots.
I dont have a name for it yet. Im thinking the Impala cause the band attachment area reminds me of the wings on an old school Chevy Impala . The Idea is to make the forks really thin and then gain strength in the forks by depth. This is still a work in progress as i fine tune exactly how thin i can make the forks before they will not take the bands i normally use (Single Theraband Gold, Normally Butterfly - i shoot mainly 3/8 Steel Bearings at a catch box).
I'm not sure what the timber is but if all goes well I would like to inlay some other materials into the handle and make one thats really pretty. But at the moment im still refining the design.
Anyway here's some Pics. Feedback is appreciated
By the way i have tied some string to the fork tips and put about 20Kg of pull on the fork and they feel rock solid so i may go thinner again in the next version.
The Idea behind the wings is that the bands will attach coming from the front and be tied to the wings. They will be pulled Through the forks for firing. Band slots are yet to be added but i think i will need them. It was 11pm when i got to this stage so i will continue again soon.
1) Initial Template Glue to board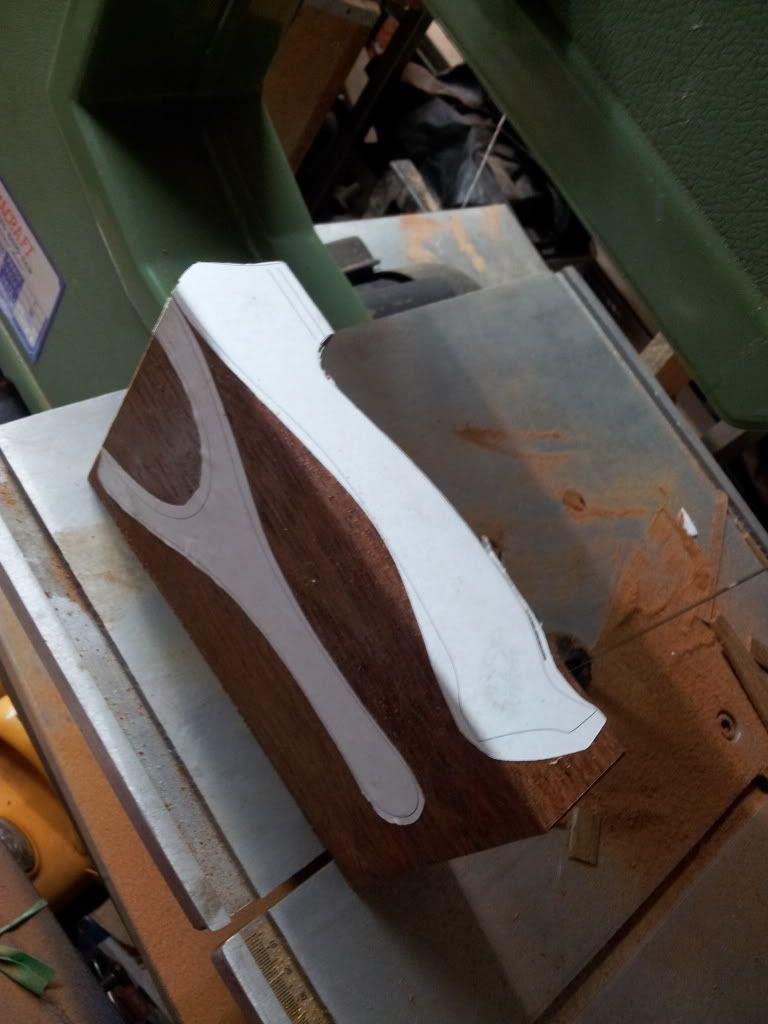 2) The main SS after the rough cut and before sanding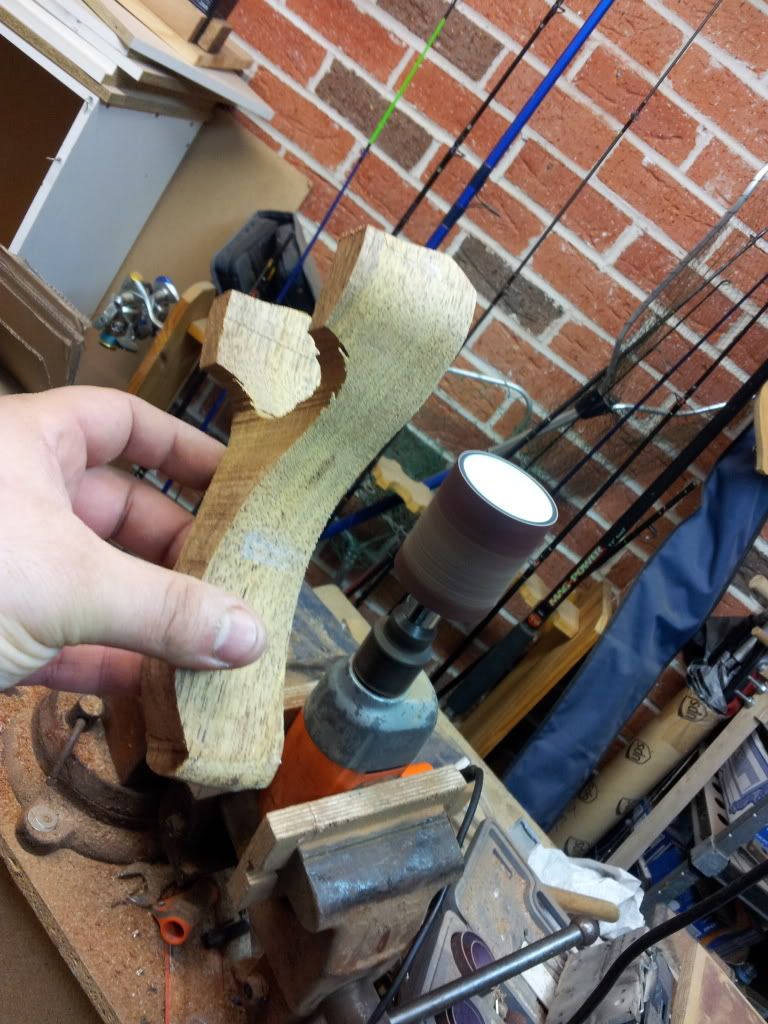 3) after Some Sanding and smoothing
4) Where its currently at.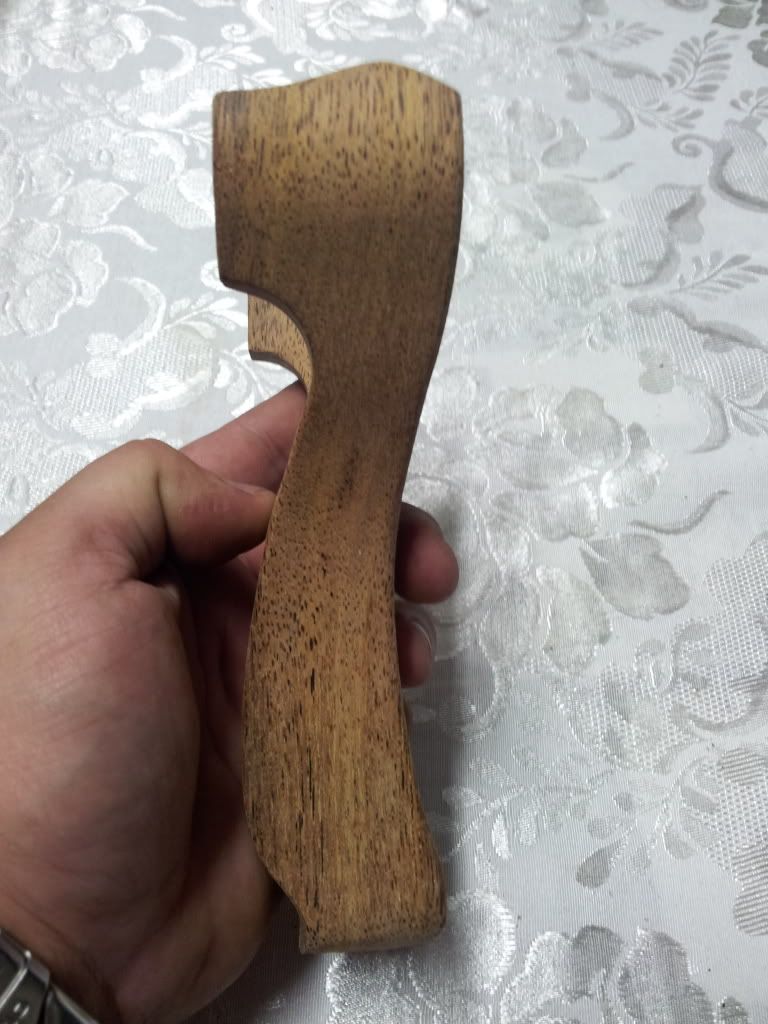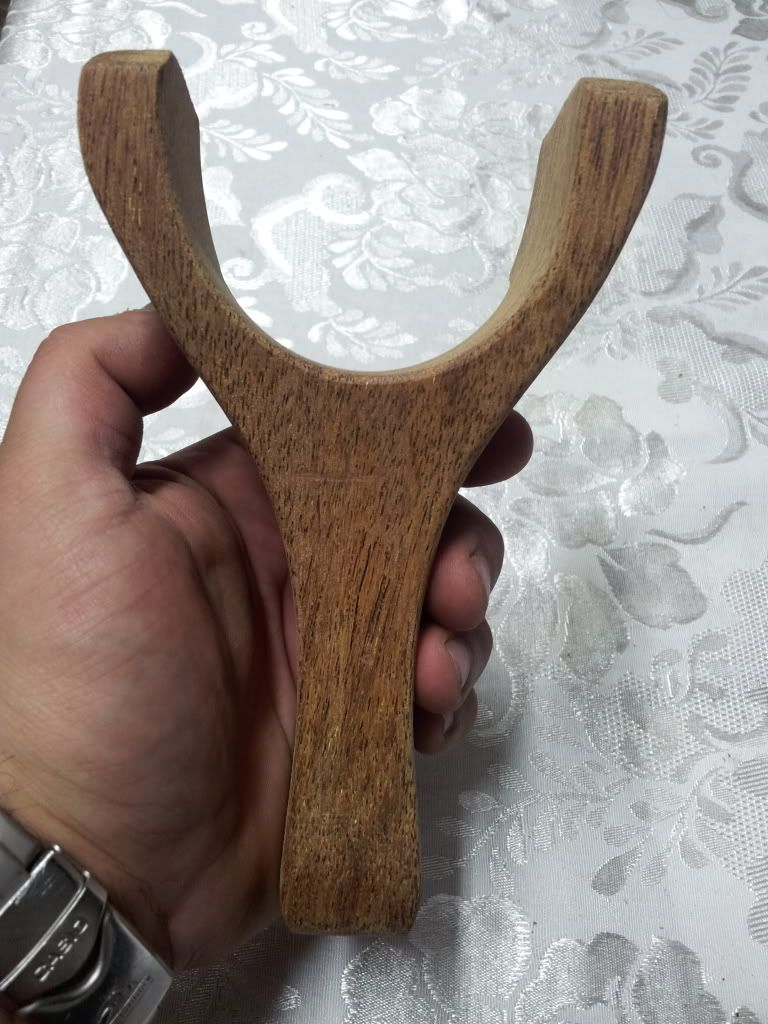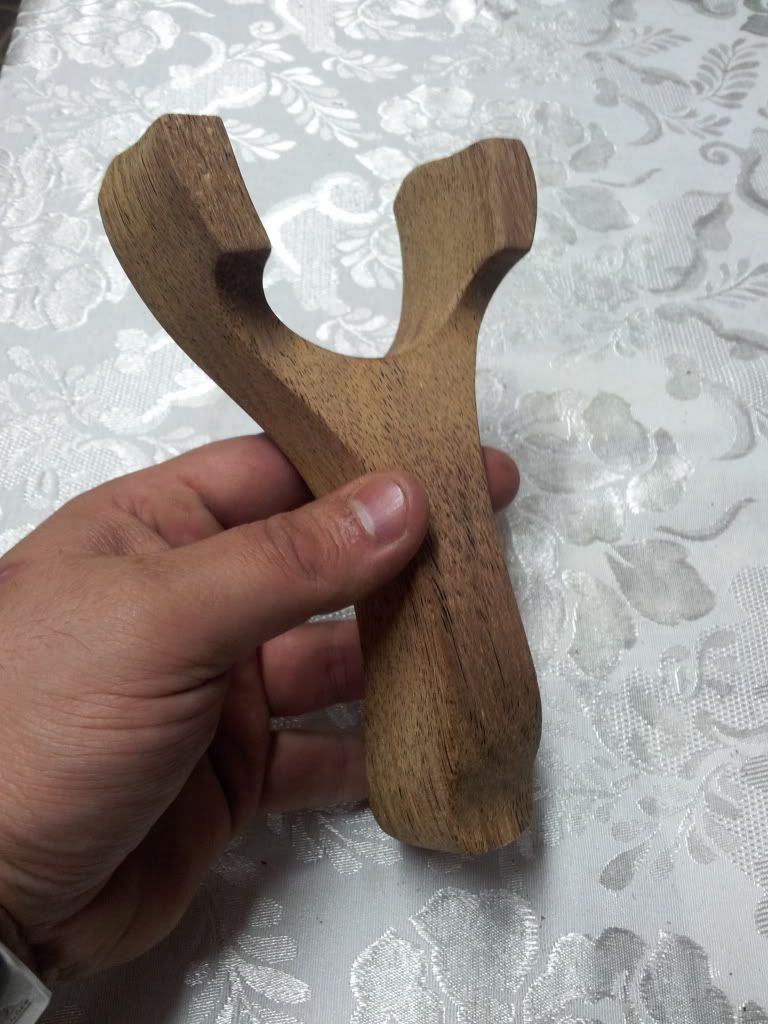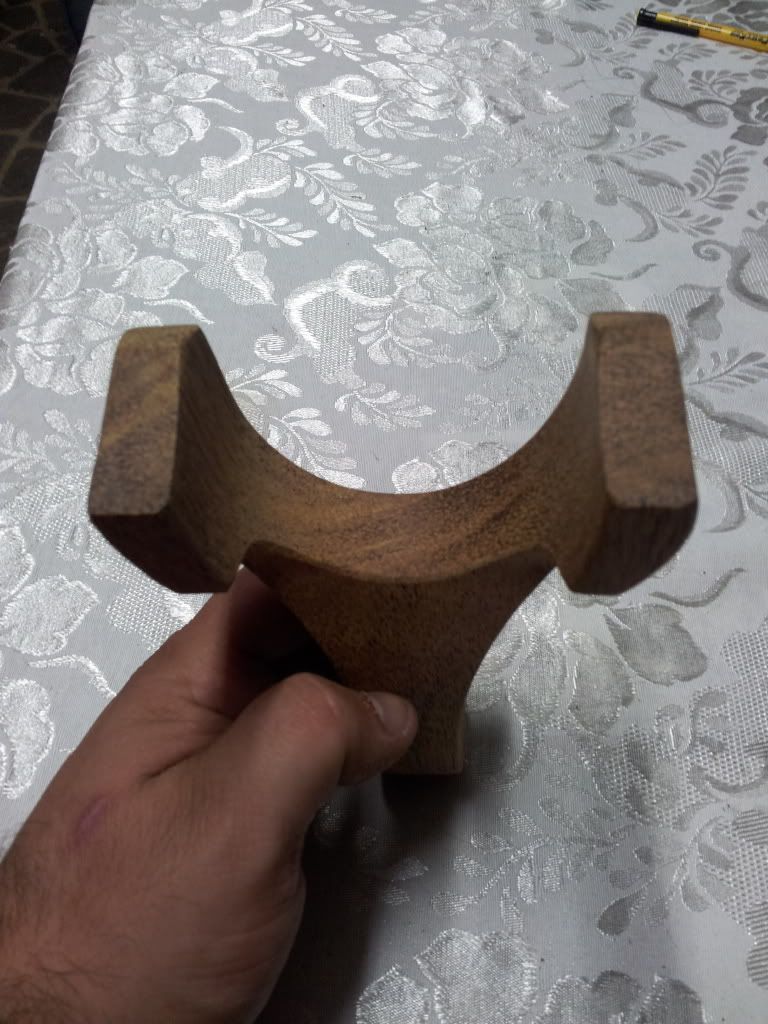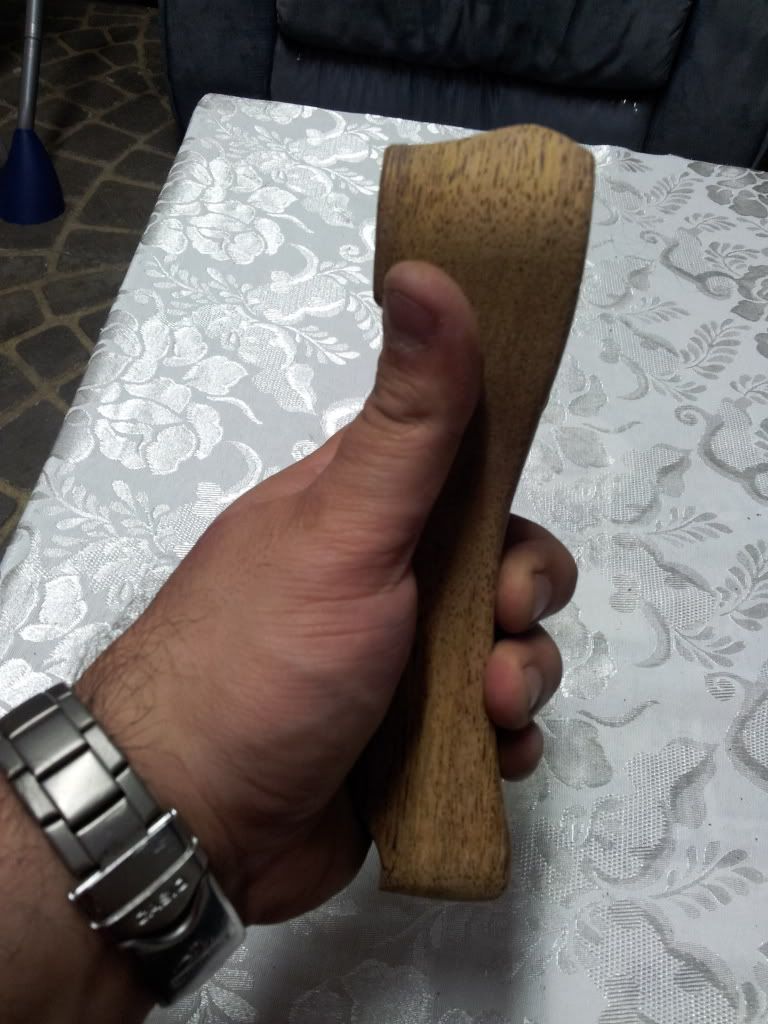 Cant wait to finish this one and start another. I just want to make sure that the shooting is accurate before i refine the design further. The timber is currently unfinished but i will be linseed oiling it and maybe some wax.
Hope you like the build so far and if you have any suggestions please give your thoughts below.
Special Thanks to AKMSLINGSHOTS for that video
LINK
- Went out bought that sleeveless drum sanding mandrels. They are amazing. If anyone else is interested in getting a set, carbatec has it for $69 for aussie buyers
Check Here
. Made this job so much easier and a great investment as I'm sick of buying drum sanding sleeves.