Hey guys!
I've been making quite a few frames lately for fello members from trades etc, and i decided i would make myself one
It's been awhile since i've made a small-med sized frame, and Bill Hay's ArrowShot seemed perfert for my intentions. It's small/med, pocketable, shootable and ergonomic.
There were lots of designs available on the download section - all kinds of small/med designs, however i was honestly inspired by Bill's composite laminations with various materials such as G10 and Micarta along with Nathan's complex laminations.
So i started with a plate of aluminium, some old jeans, epoxy and various tools to make my own version along with my homemade jean micarta. I think the results and efforts were worth it
One a side note - Homemade fabric micarta (epoxy + jeans) machines, sands and buffs really well. It's very easy to work compared to real 'micarta' which is impregnated with phenolic resin. However i think real 'micarta' takes a buff/polish even beter than my homemade version and it is probably stronger due to quality controlled manufacturing processes of engineering composites. But this will do for now........
Info -
Overal length
- 140mm
Width
- 85mm
Shooting gap
- 40mm
Main frame
- 9.5mm 6061 T6 milling stock
Scales/palm swells
- 15 layer denim ( Blue jeans ) epoxy laminations also just refered to homemade Micarata
Pins
- 6mm aluminium rod
I think that is about it ... any Q; ask away !
Thanks for the design Bill!
B.H Design -
http://slingshotforu...0-arrowshotpdf/
EXTENSIVE PICTURES -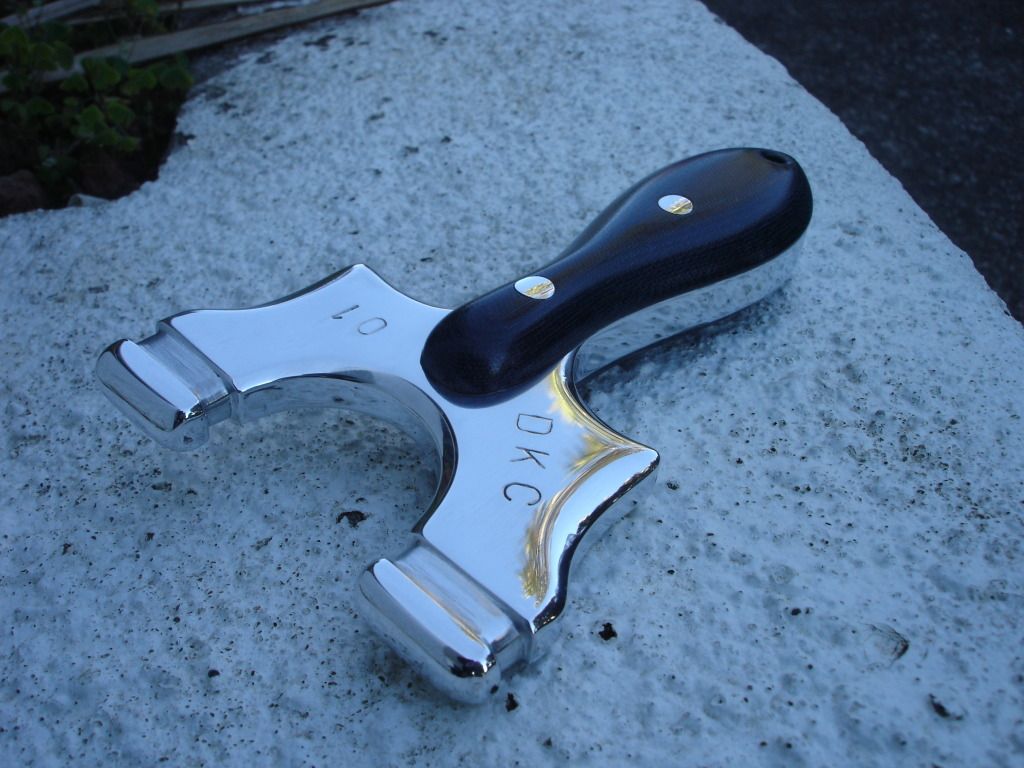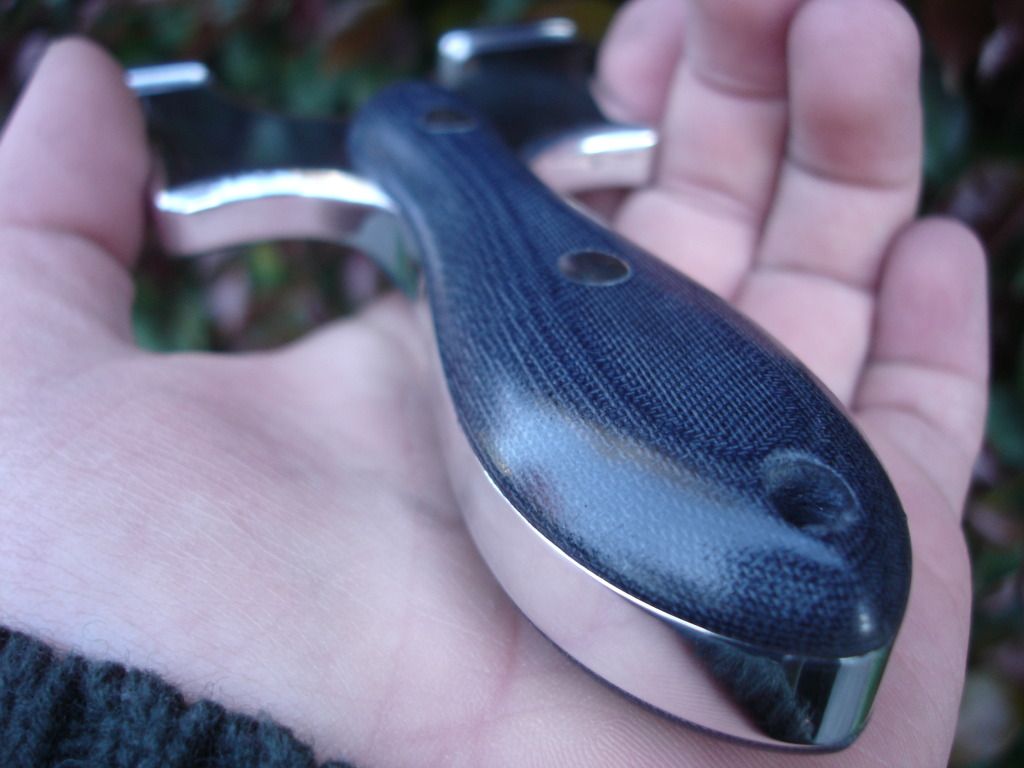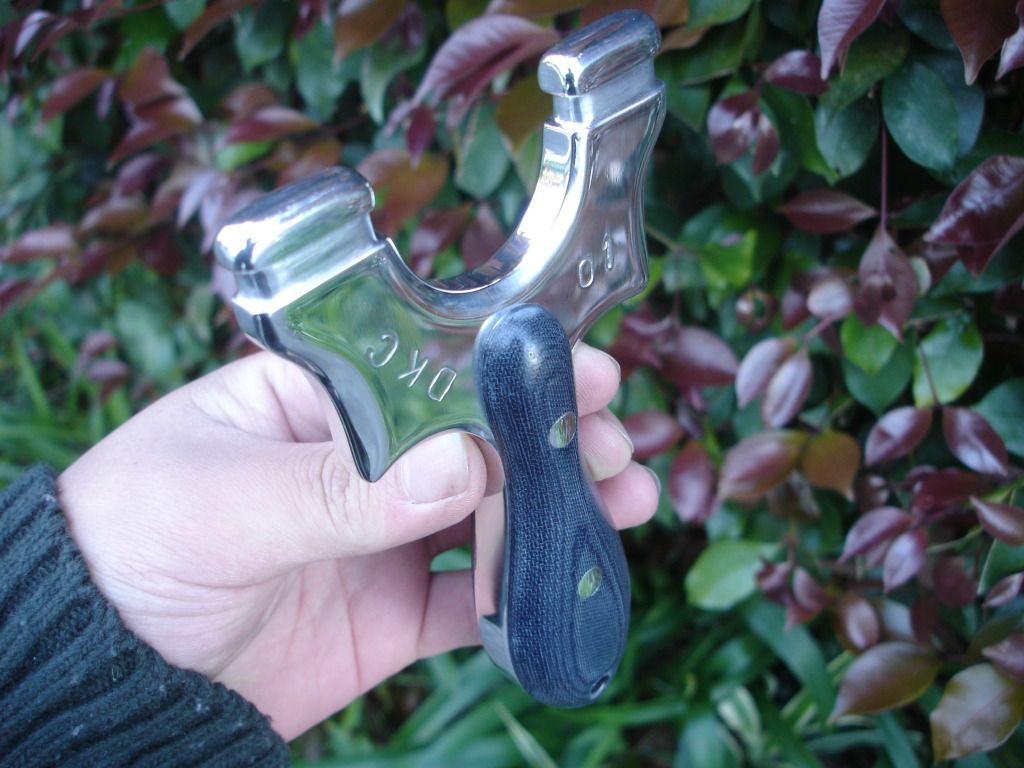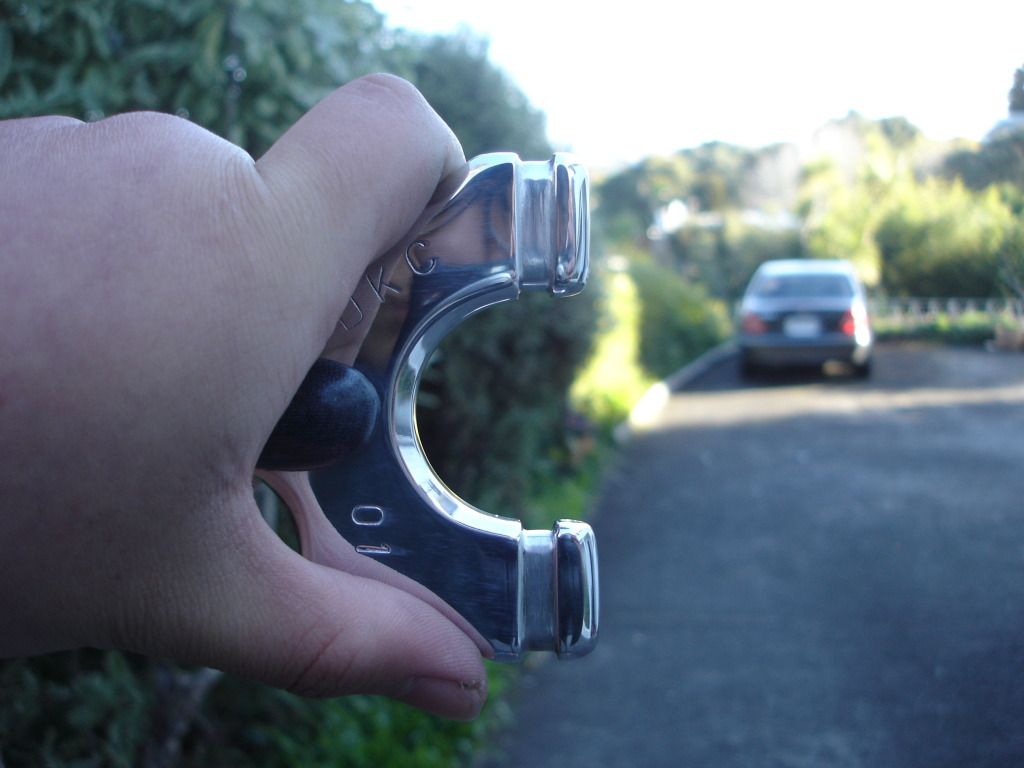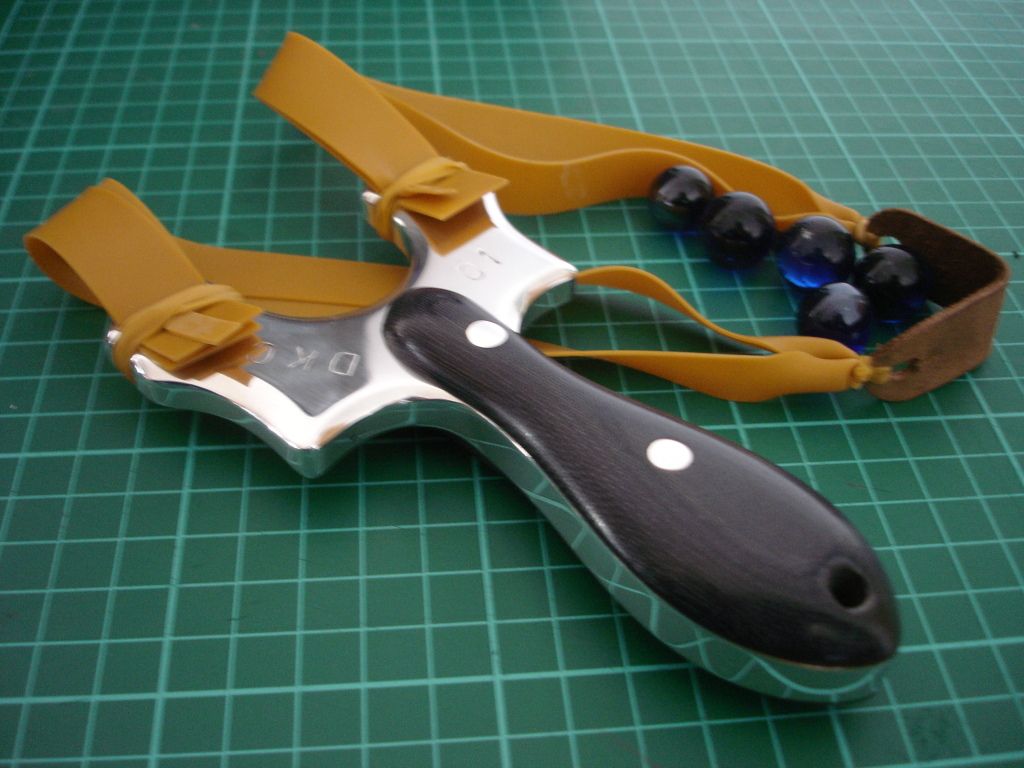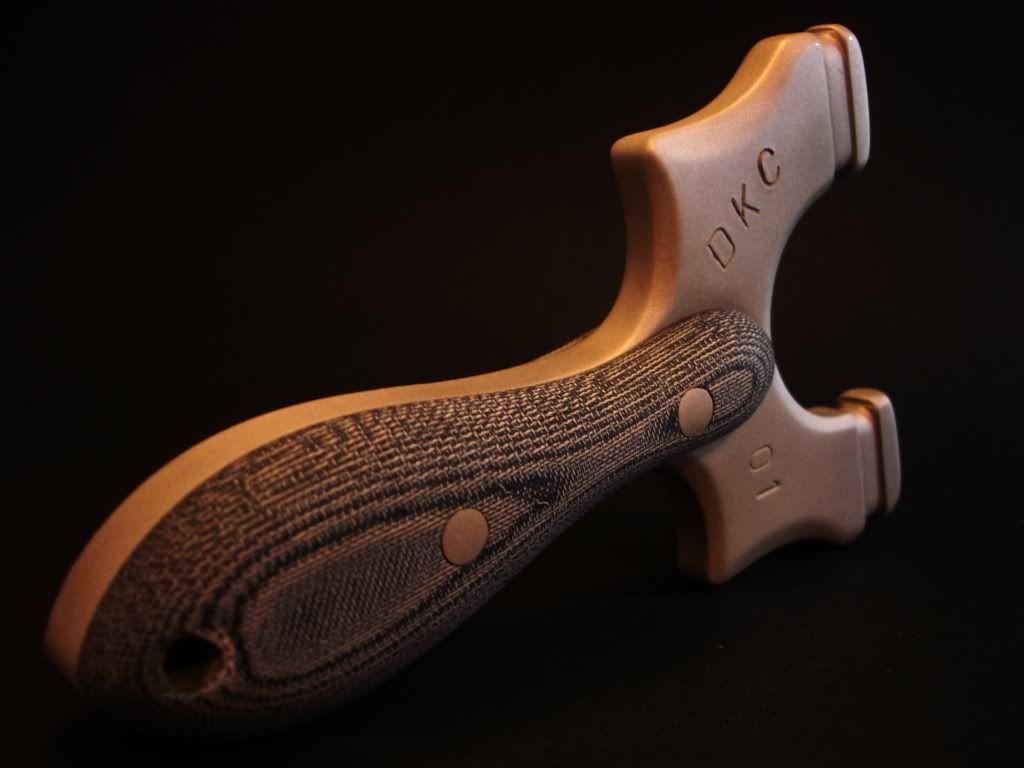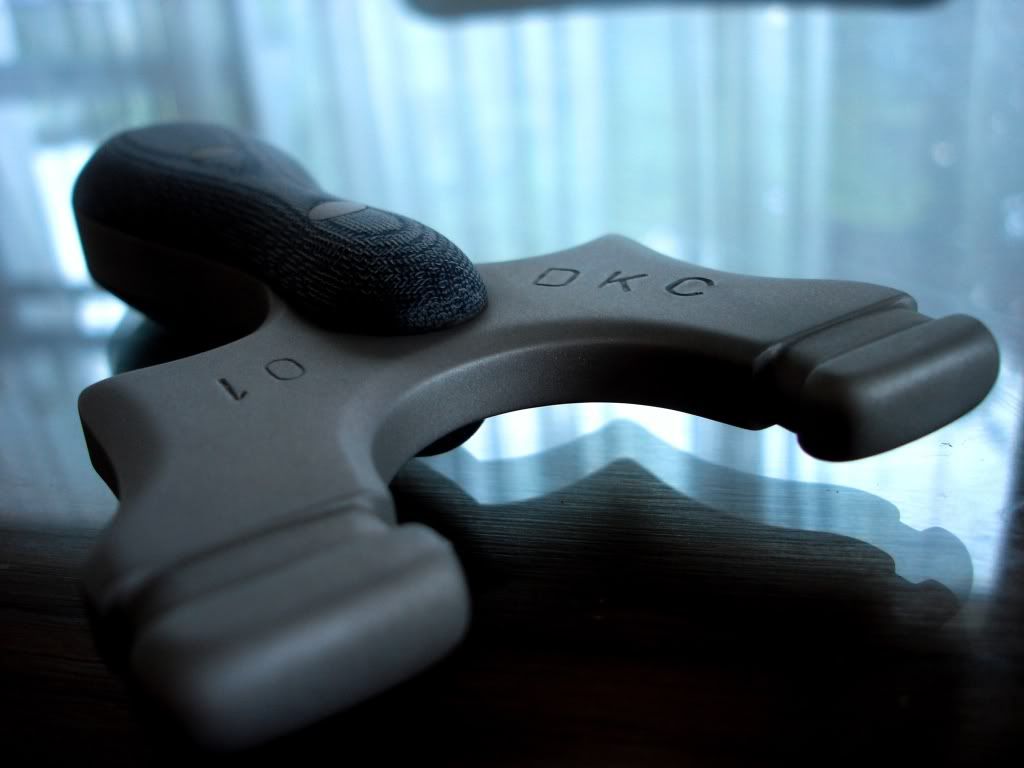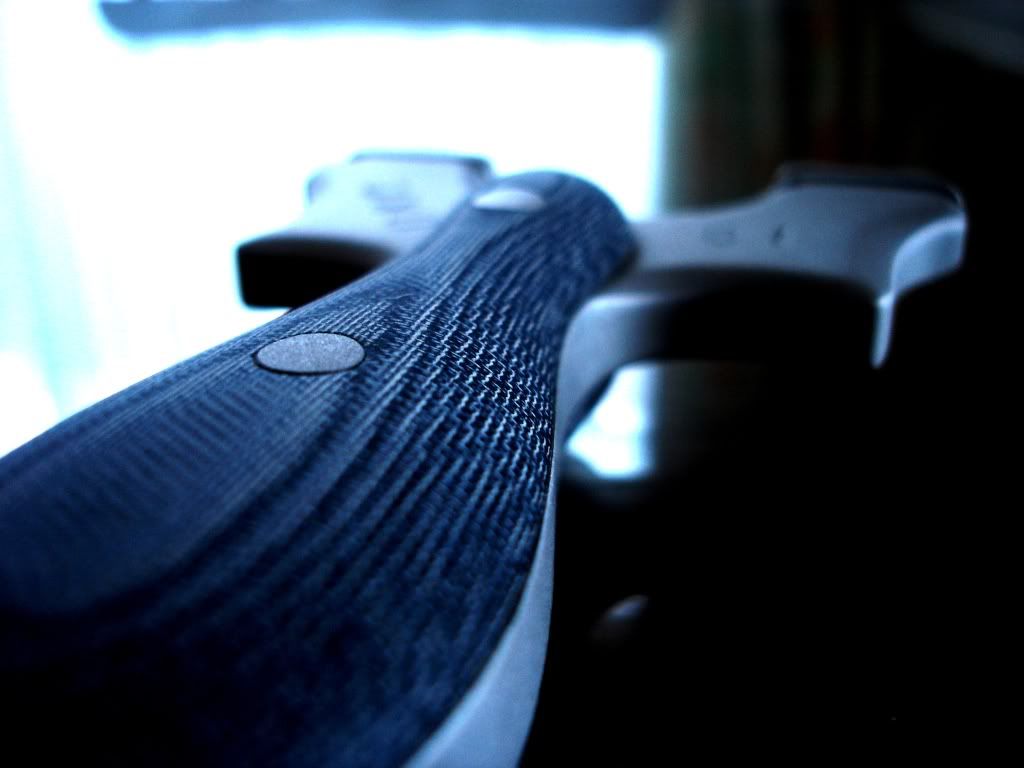 Thanks for viewing,