Discussion Starter
·
#1
·
hey guys, i finally went out today armed only with a cheap pocket knife with the intention of harvesting myself some forks to make a couple of naturals out of. i previously found the location when out with a mate while it was snowing, we went for a walk and he showed me this forest quite near to where i live and best of all about half the trees had been blown over/fallen in some parts of the wood, including several fairly fresh ones. unfortionately i wasnt better equiped and since i only had a £3 pocket knife with saw blade and my coat pockets cutting the forks was long and i couldnt carry that many, thoug i have to say there was plenty to chose from. hopefully ill be going back there soon with a folding saw and a backpack to collect quite a few. these are the 4 i collected today: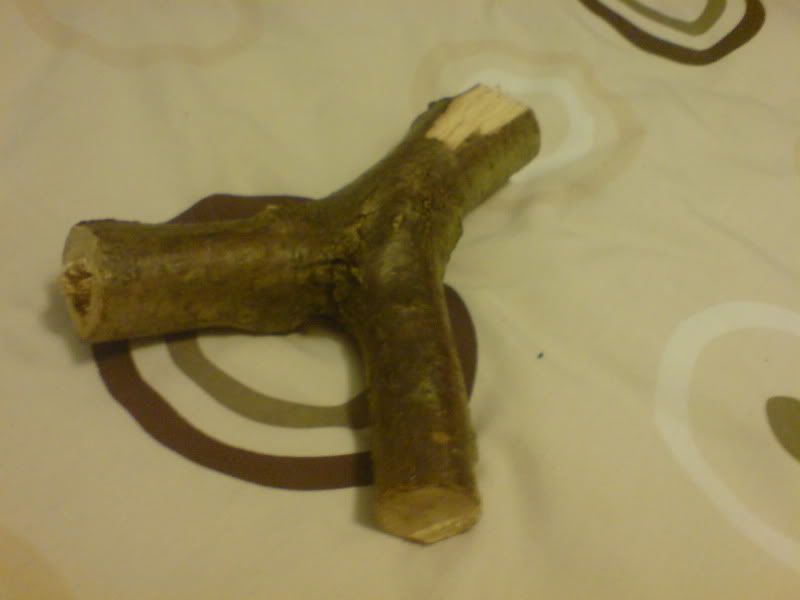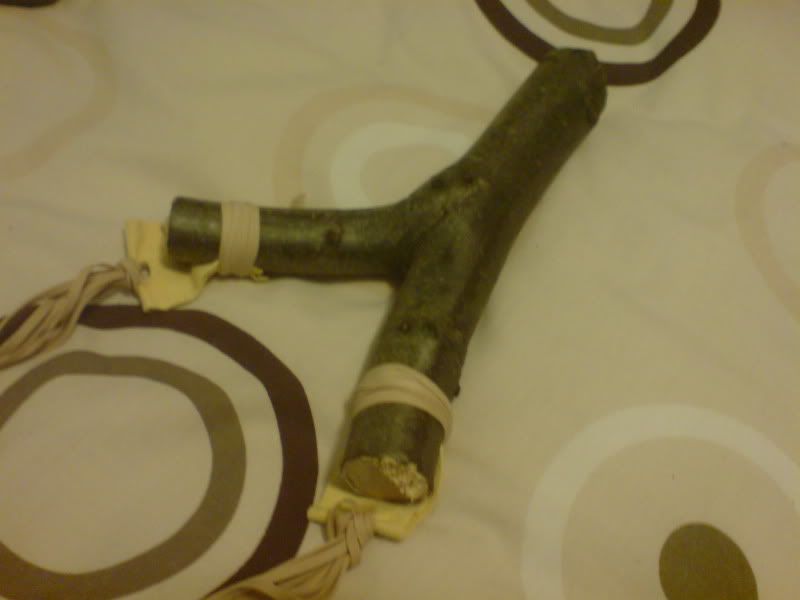 as you can see i put some bands on the last one just to see how it shoots, the forks are wider than im used to (dankung) but otherwise its a pretty nice shooter. the attatchment method is a hybrid between gypsy tabs and flatbands, essentially its a pouch that is only connected on one side and then tied to the forks in the traditional manor (using broken rubber bands, no point wasting them!)
of course i plan on working them and drying them properly, will probably microwave tomorow and get out the dremel and see what happens.
im not entirely sure what types of wood they all are, i believe the long narrow fork is hazel but i dont know about the others, the third one isnt particuarly strong and was very easy to saw, i believe it may have partially rotted so will most likely use that as a experiment piece rather than converting it into a functional shooter but could always make a plinker out of it...
will let you all know how it goes refining them but im pretty certain ill be going out there again to harvest some more forks.
Paul