The weekend came and I needed by slingshot fix so I decided to make yet another natural yesterday.
This beauty came from a pretty rugged fork with a quite a few knots and branch snubs. Yet, my knife and 4 in hand rasp made quick work of it in about 30 minutes. Probably my fastest effort yet, that is before I spent a considerable amount of time going down the line of sandpaper grits, before it was so smooth it could pass without a finish to it.
Also, for the first time, I took a little time with my file to create a full groove for attaching, whether I do OTT, gypsy tabs, or Smitty's tabs for tube attachment it will work for everything. And I think it really completes the look of the fork.
Alright enough of my blabbering here, I finished it with 4 thin coats of linseed oil throughout the day Saturday, and though there isn't all that much grain, I decided to go no further to preserve the light silky angelic look. Honestly, this sling has a great satin shine as though it was dropped from the heavens!
Here it is, up in the clouds (snow) showing off it's fine figure and the palm swell that I tried to bring out, almost Torsten style, by carving out the back end so it swells nicely into the palm....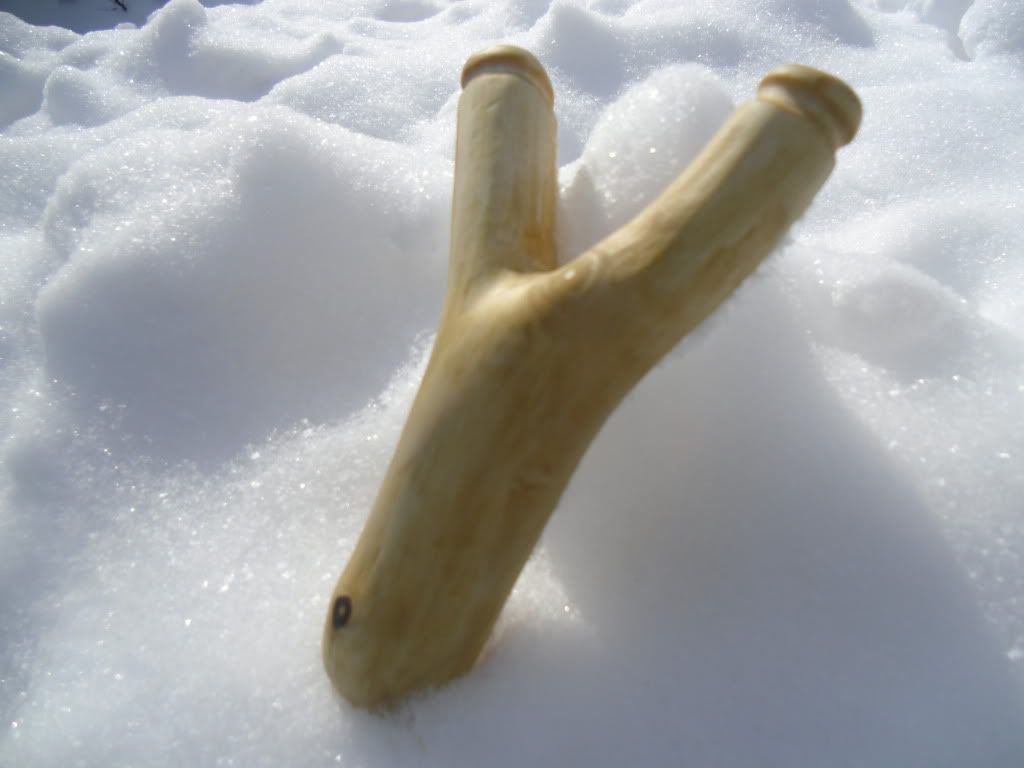 As you can see it is sort of propped up in an arch because of the palm swell affect, it is extremely comfortable in hand.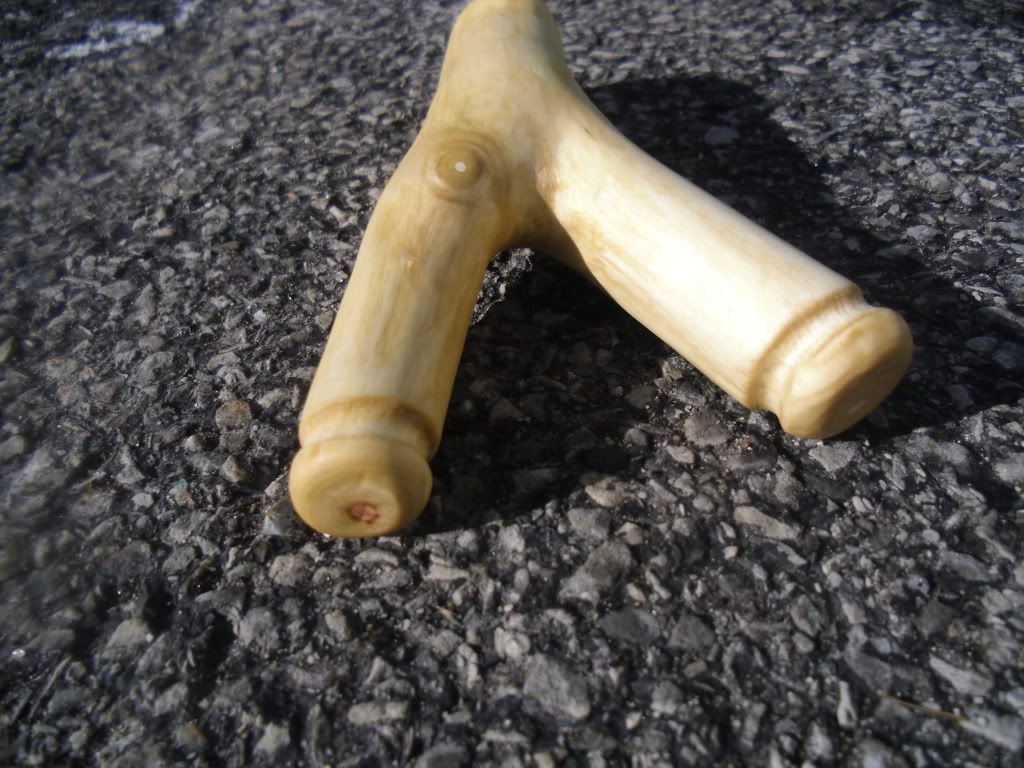 Here it is again on a cloud and in my hand:
http://i1115.photobu...e_/CIMG0366.jpg
http://i1115.photobu...e_/CIMG0359.jpg
Hope you liked it I know I do and thanks for looking.....I look forward to your comments...
Heaven knows what she'll wear for bands, at this point it is a toss up but I'm in no hurry to get out and shoot as it's approaching negatives now, I'll take my time and give it a fitting set of bands.
Cheers - John