·
Member, Brotherhood of Slingshot Nutz
Discussion Starter
·
#1
·
Smitty once made a Spanish-loop fork using the following method. And Frogman uses the "shelf" on the side of his forks sometimes to help with holding on to your slingshot. Here is how I put these two ideas to work.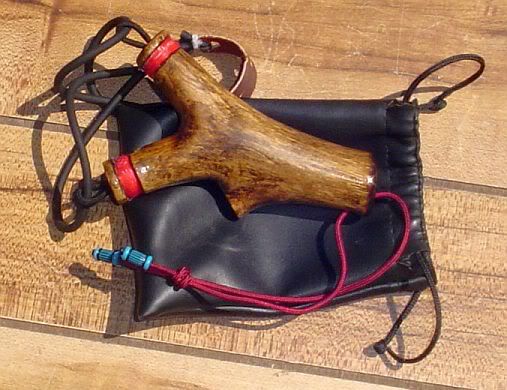 I had stopped making tabbed shooters because of my hand problems, so Smitty turned me on to using thread and a fly-tying bobbin, which took me a while to learn but now I'm loving it. Smitty is very generous not only with his knowledge but with stuff, too. He sent me two bobbins and a whole bunch of thread. It's awesome how strong a wrap you can get using thread that is so thin I can hardly see it.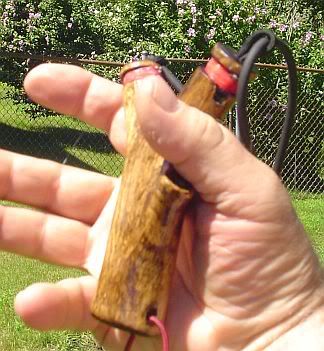 This is a fine shooter. It's got 18-42 tubes from Truly Texas and a pouch from Jim Harris on it. I put a marble right through a soda can at 10 yards on the very first shot.
And here's my little Spanish family of slingshots.