·
So Many Marbles ------------- So Little Time ;-)
Went out this am with my little single tube Zinc sling using 2040's cut 6.75" ish and my 32+ draw. I was shooting BB's, a few 7mm steel balls and some 5/16" steel.
To say I was amazed would be a gross understatement, first off I was shooting from about 28 yards through an old broken window and with the contrast I could watch them fly. I will say honestly the BB's were flying faster then my Daisy BB guns by a good margin .... they were rocket ships.
After shooting those for a while I put in a few 7mm steelies ... again, these flew very fast and could be used for small pest birds .. yes they are flying true and really zipped.
I then tried 5/16" and these while not as fast as the 7mm were very close in speed and hit hard, they had more drop at 28 yards then the BB's and the 7mm steel, but not by much. These could be used for HOSP and Starlings at that range I do believe.
Below is a picture of the size difference of the BB,7mm and 5/16 steel. Below that is a small vitamin container that holds more BB's than you could possible shoot in a couple of days, it would also hold a days worth of shooting with the 7mm and 5/16 steel. The last pic is of the Zinc sling I used.
I'm very, very impressed with this small ammo, especially the BB's ... You can shoot until the cows com home and it will cost you a just about pocket change. The 2040 single tubes work very well, but with BB's you do get a bit of finger slap, not as bad with the other two larger sizes.
I'll be going out tomorrow ;- )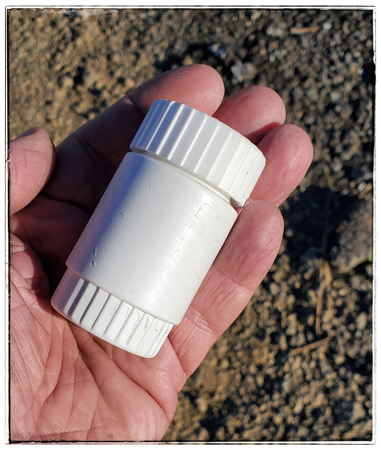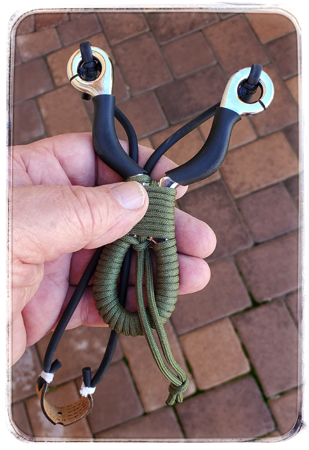 wll