·
So Many Marbles ------------- So Little Time ;-)
Discussion Starter
·
#1
·
I'll be shooting two of my F-16's this weekend, unless I decide to take off early this Thursday from work. The one F-16 has looped #303 Kent tubing, the other has a single tube of Green Dub Dub. I will be shooting only 5/8" marbles from these. I will be shooting using the same form I have been practicing shooting with my Cheapo's and 5/16 steel just to get a feel of the difference.
I will be getting in practice using the Cheapo's using 5/16 steel also, figuring out what is best for me. This has been a pretty long process for me, tying to be able to shoot more accurately instead of just being close most of the time.
Here is a pic of one of the F-16's I'll be using, as stated the other is just like it but using single tubed Green Dub Dub. The side facing you is the side that is facing the target when shooting --- with my F-16 set ups the fork always faces away adapted with a gypsy tie for tube attachment.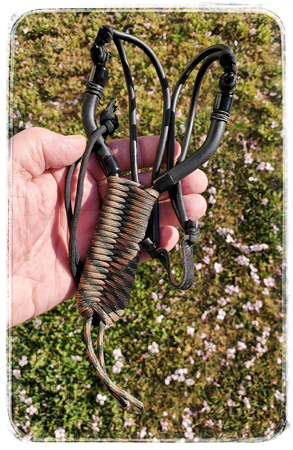 wll