·
Member, Brotherhood of Slingshot Nutz
Discussion Starter
·
#1
·
Skit Slunga asked me if I wanted to try his "Skit-2" slingshot, a beautiful poacher/target shooter he made recently. So I agreed, but sent him one of my natural forks to keep in case I shot the forks off of his.
I quickly fell in love with Skit-2. It's got it all. Fits comfortably in my hand, is very friendly to flip-style shooting, but can also be shot pretty effectively with a hammer grip and instinct shooting. And it is a real looker too.
He has offered now to trade for the one I sent him. I accepted, but haven't heard back from him yet -- hope it's a deal, I'd love to own this.
RECIPE FOR FUN...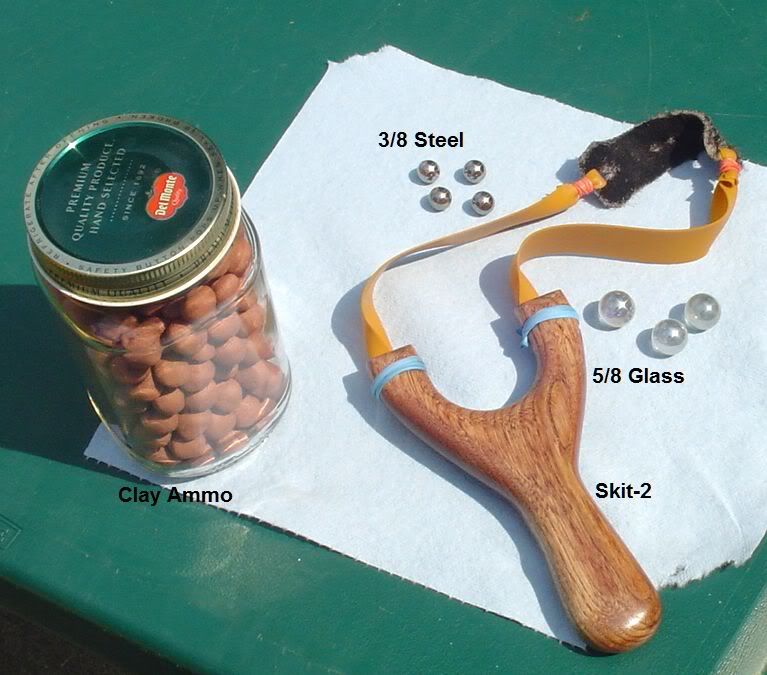 Hope it's mine