·
So Many Marbles ------------- So Little Time ;-)
Discussion Starter
·
#1
·
Have a few of these inexpensive cast slingshots from China. These are the small ones that are wrapped in different colors as they come from China and just about fit in the palm of your hand.
I took off the purple and yellow faux wrap and wrapped it in some cheap Chinese twine material and then put a rubber tube over the forks. The tubes are 3050 with a microfiber pouch. I was going to put on 1842 tubes but I'm a bit worried about the strength of these type of slings and 1842's are to much power for 5/16 steel anyway.
I plan on taking this out tomorrow and shooting 5/16 steel ---- Hope she does well !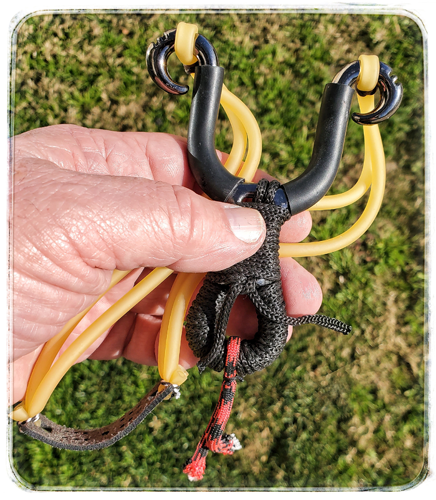 wll