·
Member, Brotherhood of Slingshot Nutz
Inspired by this post (a while back) by tubeman:
http://slingshotforu...__fromsearch__1
I decided to check out just how accurate is a small thing like this with a handle like that, and shooting with single tubes? So I made a couple and found out that the T-Man is correct.
Then I started to wonder how to duplicate the feel and accuracy in a boardcut...
Here is a pic of my best T-Man type natural along with the boardcut that approaches its qualities, mainly smallness, comfort, and accuracy.
I actually banded it up with doubled tubes just because I had them on hand, but I'm sure this will shoot the singles just fine. After I put the tubes on, I went downstairs and shot at a can from 10 yards and was very satisfied. If you like the small target plinkers like tubeman makes, you'll like this, too.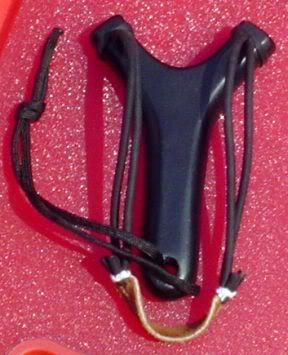 The unique thing about this design is that it is just as comfortable in hammer-grip as it is in finger-support style.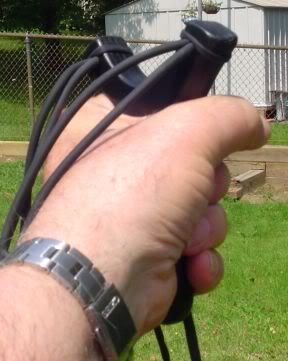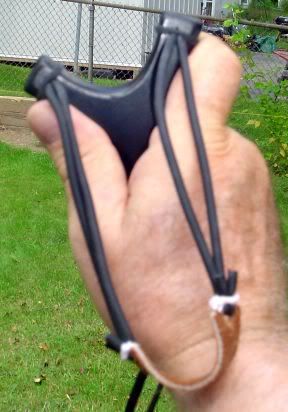 Hope you like it, and somebody will try making one -- it's easy.