·
So Many Marbles ------------- So Little Time ;-)
Discussion Starter
·
#1
·
Went out this morning with the 75% size mule and was shooting 0.54mm GZK Green bands - 20mm x 14mm, shooting 1/4" steel. It is 73゚ no wind, so I take out the chronograph to shoot --- 1/4" steel is between 311fps and 317fps with the 4 shots I fired, they're coming out like bullets, 5/16" steel is coming out at the 275fps mark !!
The mule is so light and easy to carry and it shoots so well, it is just a joy to have in your hand Toddy did an absolute incredible job making this Mule.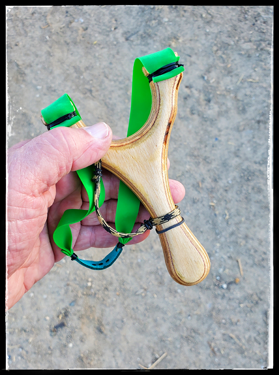 I then pulled out a F-16 with TBG cut 22mm x 18mm and she is shooting 5/16" out at 287fps mark, but harder to pull for sure.
All in all a fun morning of playing around.
Till later,
wll