Discussion Starter
·
#1
·
When I told you I was slingshot crazy, I wasn't kidding. I took a little more time on Sunday to craft yet another natural from a similar wood to that of "Natural on Cloud 9"......yet still a mystery. This one is inspired by Flippinout's recent oak natural with the thumb placement crater grip.
I spent a little more time on this one than the last natural refining it with a bit more ergonomic carvings. This time instead of a pinch grip style, I went the rout of high finger supported with a thumb placement locater notch. This crater ensure that my thumb and forefinger on the notch get the same hold on the sling every time. I have taken a liking to this style and I have to say this is my first step into changing my shooting style. Yes, I'm having a mid-career crisis as I am switching shooting hands. I have recently found out I am left eye dominant and I'm right handed as well so it was practical for me to take steps towards making that switch before it is too late. Might as well, because I will hopefully be better off in the long run.
To me it seems to be quite similar to the cloud 9 natural here:
http://slingshotforu...lly-on-cloud-9/
Yet, this one is a bit larger and seems to have more character and rich golden coloration.
So here it is, with 4 thin coats of linseed oil, waiting for me to decide on its bandset....which I'll update you with later tomorrow.
The beginning: this thing was ugly underneath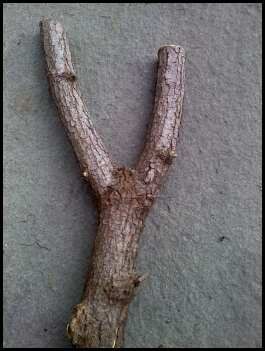 Extreme Makeover: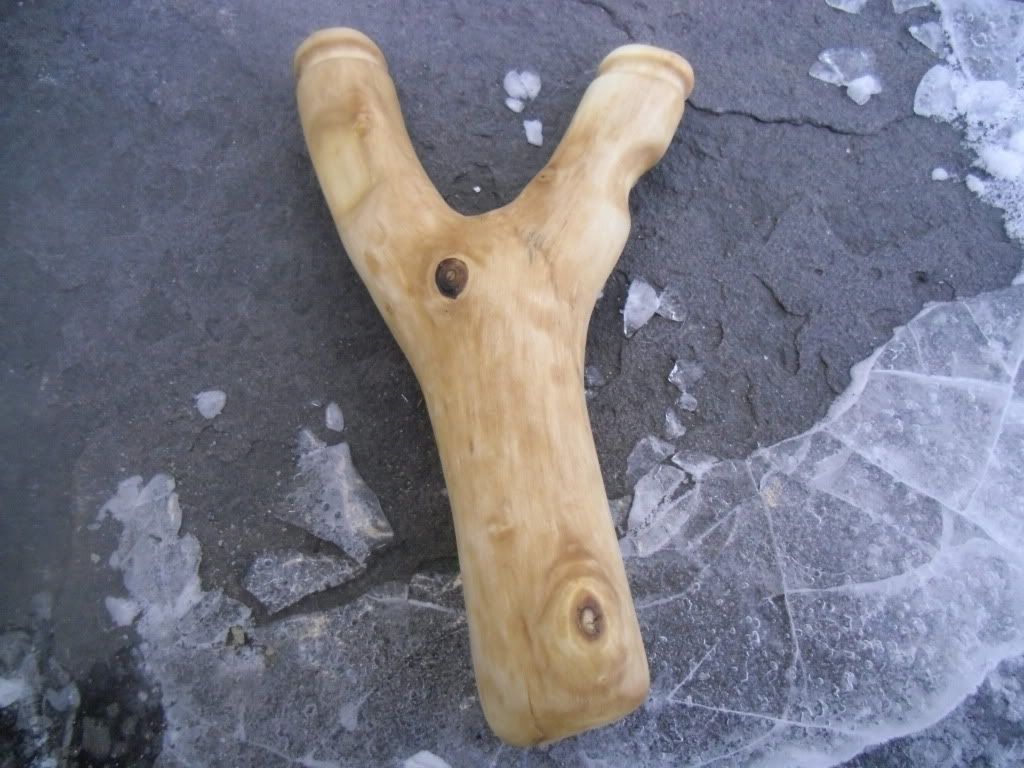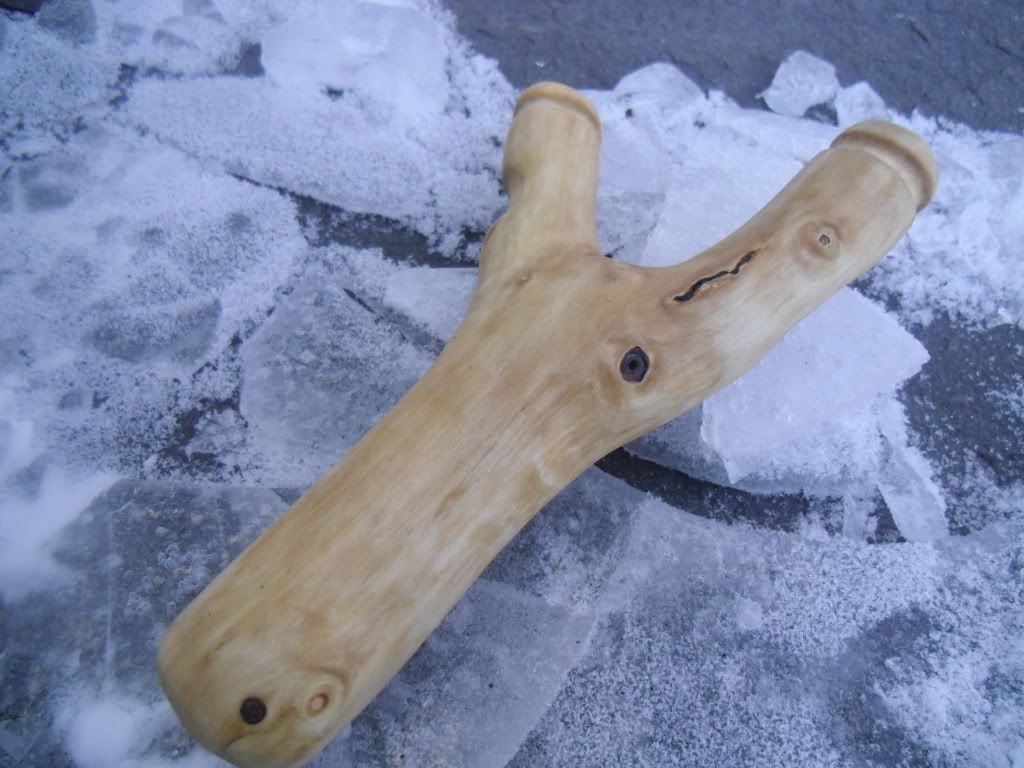 And here it has risen to the skies(snowbank) to join its relative....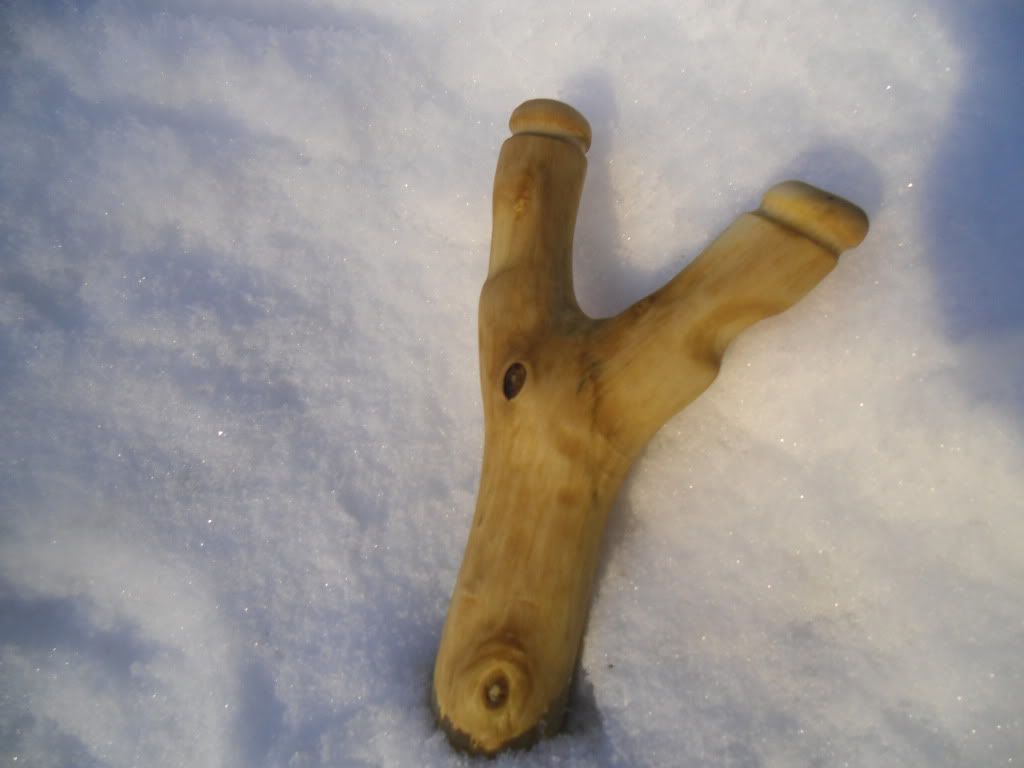 And a few more pictures:
http://i1115.photobu...e_/CIMG0375.jpg
http://i1115.photobu...e_/CIMG0370.jpg
I'm happy with it, now it's time to hear what you think.....
Take Care - John