·
Member, Brotherhood of Slingshot Nutz
Discussion Starter
·
#1
·
I posted this design in the Shared Designs forum a couple of days ago. I finished it but it still needs some varnish. This slingshot isn't really my style, and the choice of woods wasn't attractive enough for me to go to great pains on the finish. But it does what I designed it to do. It gives the shooter a lot of leverage for pulling strong bands. If you like shooting TBG doubles, this is a good bet. I tried it out and was well pleased.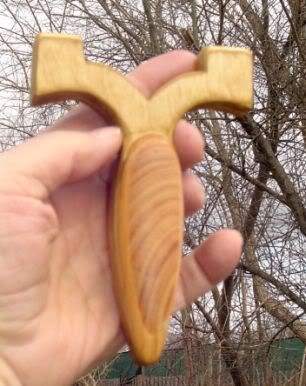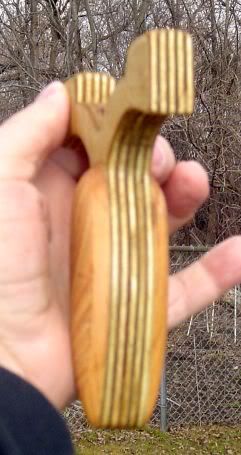 The handle is laminated with a layer of wild cherry which I cut from a tree branch and a layer of red oak. This project clearly took me a little outside my comfort zone. But I'm learning, haha.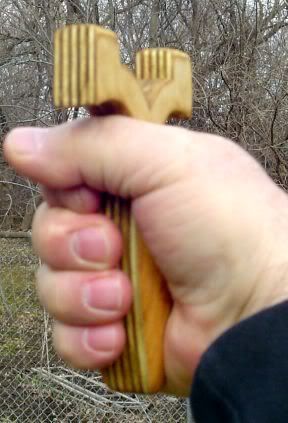 Sorry but it's an overcast day so the pics ain't too good.