About 10 days ago we bought 5 more goats... these are some real nice ones so we put them in the side pen to get them acclimated to the farm before turning them out with the rest of the herd....
Well, there's a 5 1/2 foot fence all the way around the pen, buried 1 foot deep all the way around...
Last night something big jumped in, killed and partially ate one of the new goats... something with big feet that doesn't leave a toenail mark when walking... you may have guessed it.
Yes, a Mountain Lion decided it would be a good idea to get on my bad side... so we're going to see how that turns out.
I have a real good feeling that pretty soon there's going to be a Cougar with a terminal case of lead poisoning...
Here's the remaining does, notice how they're crowded together and very spooked acting: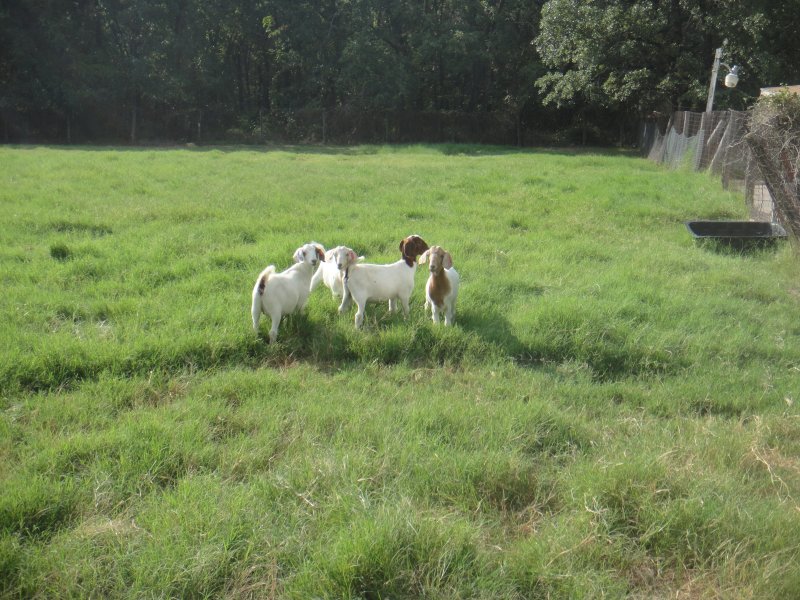 Here's the slaughtered one: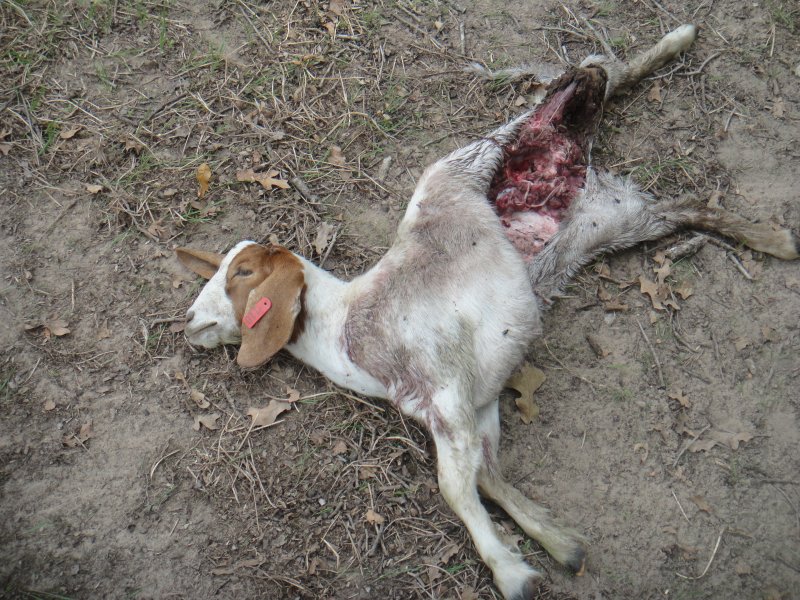 And here's the remedy... a .308 Weatherby, a Judge loaded with .454 Casull and a .50 cal S&W Magnum... my biggest problem right now is deciding which should deliver the retribution?!