·
Member, Brotherhood of Slingshot Nutz
Discussion Starter
·
#1
·
Phew! I been busy shooting these past two days.
Just so happens that I got two nice slingshots from Smitty in a trade the same day as I got Skit's.
I just couldn't put everything into the same post. These have been posted before by Smitty himself, but I just wanna show off now that I proudly own them
Here's the two together: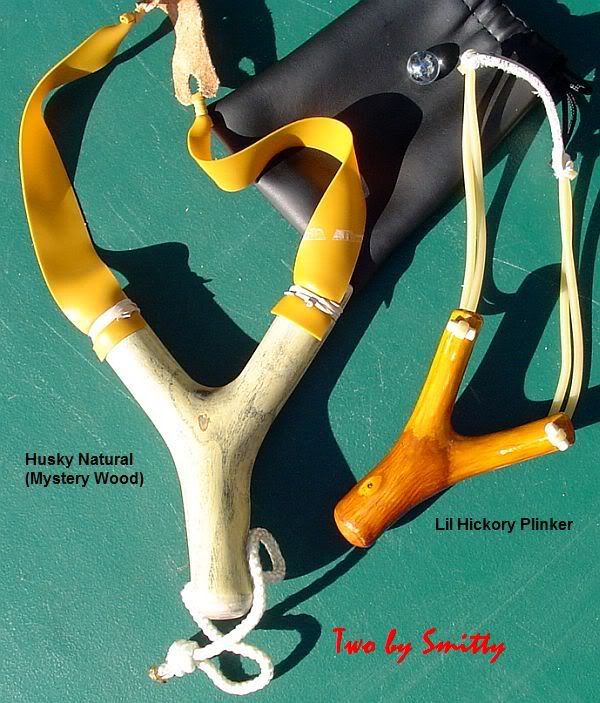 Note Smitty's clever craftsmanship on this little plinker (he is always experimenting)
I had fun shooting with this setup -- it's a great little pocket devil to take on walks with me and shoot at signs, stumps, etc.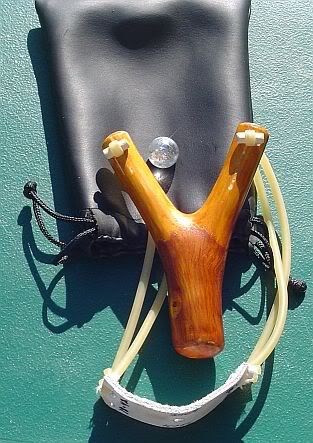 This husky natural is now a product of two of our great makers here at the forum: Smitty and Pallan, these are Perry's "Gold Winner" bands -- very nice and very smooth, and they pack a nice punch. I can't wait to try them with some lead.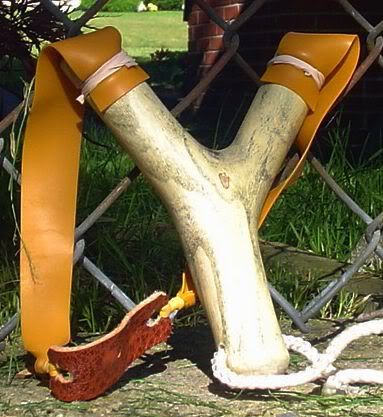 Look at the nice palm swell on this natural. I was able to shoot real nice with this slingshot (It's gonna be a killer with double thera gold soon.)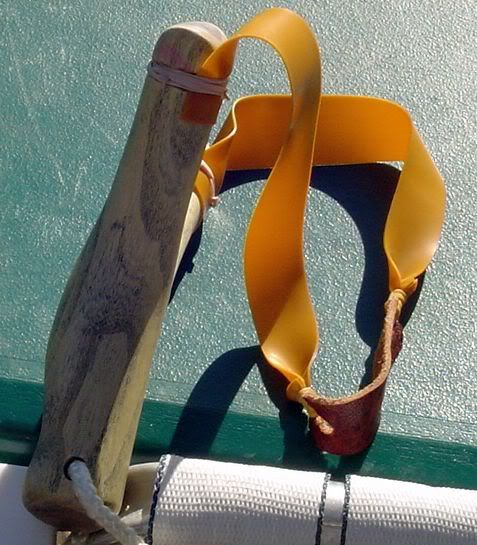 Smitty, thanks. You're a real nice guy and I have learned a lot from you.
Between this trade and the one with Skit, I am . . . like,