·
Member, Brotherhood of Slingshot Nutz
Discussion Starter
·
#1
·
Found this in a copse near my house. This was from a small ash tree that died last year. The tree was only about 4 inches in diameter and was laying into some other trees off the ground, so the wood was dried out nicely, but not rotten or anything.
This was a very unlikely fork to turn into a slingshot. It was very asymmetrical, one fork quite a bit bigger than the other -- but, worse, it was actually a tri-fork, which made a quite difficult job for me to whittle away the middle branch. A lot of hours went into carving this but I think it was worth it. It will make a nice stone-chucker through the wide fork.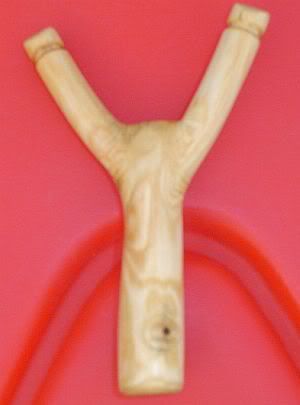 Below you can see where the middle branch grew:
I made this one into an OTT shooter. Great for hammer grip or finger-support shooting.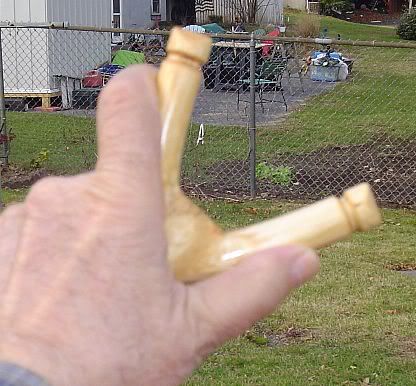 Wood is very hard and handsome. I like it. Hope you do too.