·
Member, Brotherhood of Slingshot Nutz
Discussion Starter
·
#1
·
I have been shooting with tubes lately. These tubes I am using I like a lot for target shooting. With them, I finally got my Dankung under control.
Okay, so I have been looking at Harpersgrace's slingshots, and Smitty's recent post, and I thought I'd like to try a setup like theirs. So I modified an old shooter and made it approx. the size of my Dankung and here's what I came up with: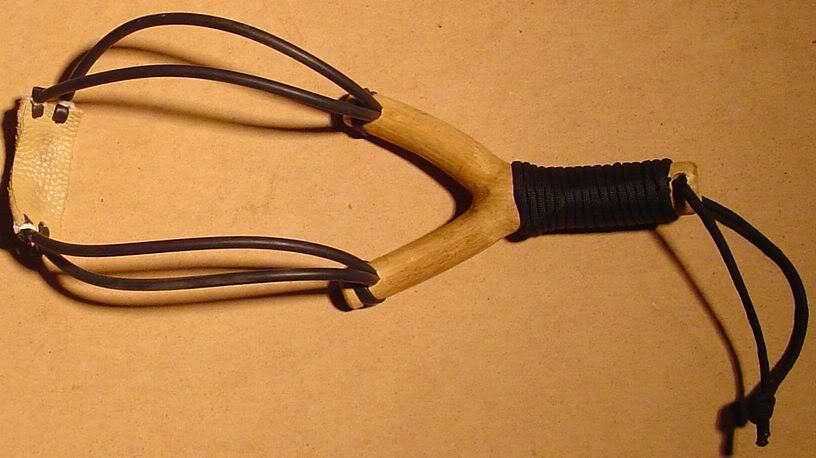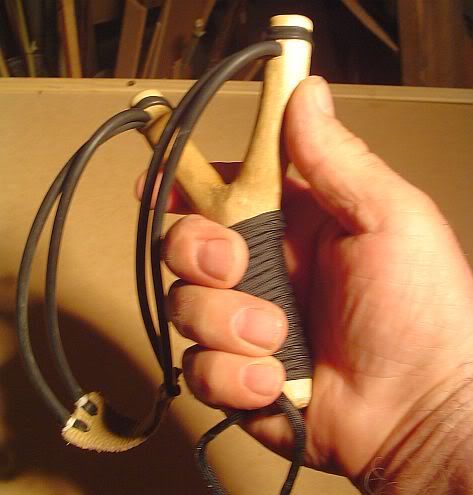 I shot with it for about 1/2 hour and was able to shoot almost as well as I did this morning with my Jungle Hunter.
I think I like this little plinker.