I spent some time today rigging up this catty with some theraband.( mind you it took a lot longer than a chain attachment!).....with a bit more frustration and struggle too, but that will iron out with experience.
Here it is! My virgin voyage into the slingshot scene with my theraband!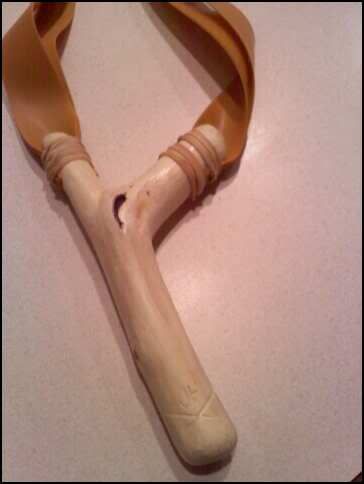 There is is from the front side where I hold with my left hand.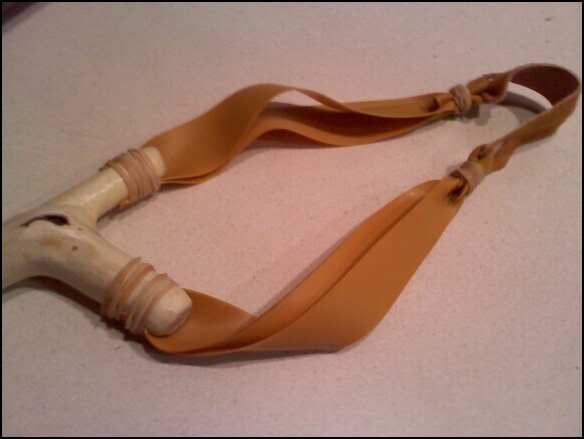 Doubled up tapered 1 3/8" - 3/4"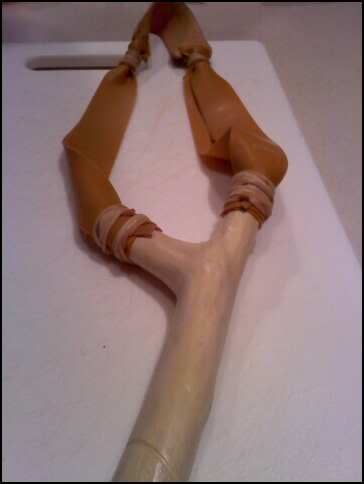 The other side, attached with 2 size 32 rubberbands, the pouch attachment is one 32, I may switch to a constrictor knot tomorrow though with some twine.
I must say hats off to hunter band users! I don't think these are as thick but I must say the pull is substantial. I had them as singles but to me it didn't seem strong enough (maybe I'll change back I'm not sure). Yet. I am capable of pulling it back far enough and long enough to shoot quite comfortably. I t is still a bit shaky and difficult. The pull seems a bit stronger than my 444 64s (maybe as strong or stronger as 555s). I shot it about 10 times under the floodlights in the back. I was very impressed. I'll update you tomorrow on the progress.
Take Care - John