·
So Many Marbles ------------- So Little Time ;-)
Discussion Starter
·
#1
·
I have three sling types I really like, none of them really expensive and one you can no longer buy. I chose these because they are no frill slings, nothing fancy at all, can handle any tubes you can put on them, and one is easily adaptable to flats. Of these three in reality the second one is a slingshot that does everything and can be used for tossing big rocks, to 3/4 oz lead.
What slings are your, If I had only one sling !!
The Original Cheapo is the right size to keep on you and can handle any rubber you put on it, I have shot it with looped 1745's and elastic that is harder to pull then this. The fork is wide enough for any situation you may wish.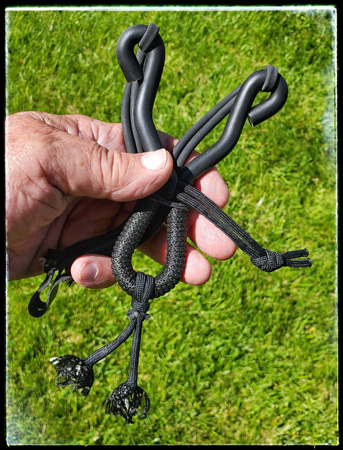 The Daisy F-16, IMHO a great, great slingshot that is very versatile can be adapted to flats as well as tubes, I have mine many times set up with Gypsy tabs. This sling will handle any tubes and for a while I shot blueberry Dub Dub ... VERY powerful tubes when I was shooting 3/4Oz lead sinkers and sending thru sheet rock at 30 yards !!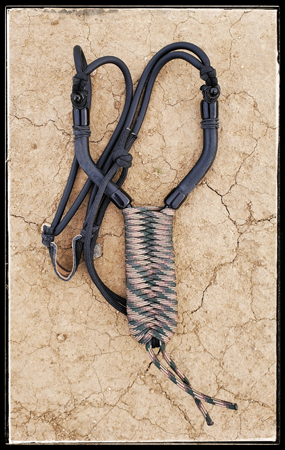 Last but certainly not least is the old Luck Ring, made of stainless steel it is tough as a tank, have shoot looped 1745's and 1/2 diameter lead, steel or ? out of it. It is flat and very easy to carry. It is a bit heavy for its size because it is made so very well.
All three in these pics are loaded up with looped Black 1745 from Dankung I believe from a few years ago.
wll